New location of post office revealed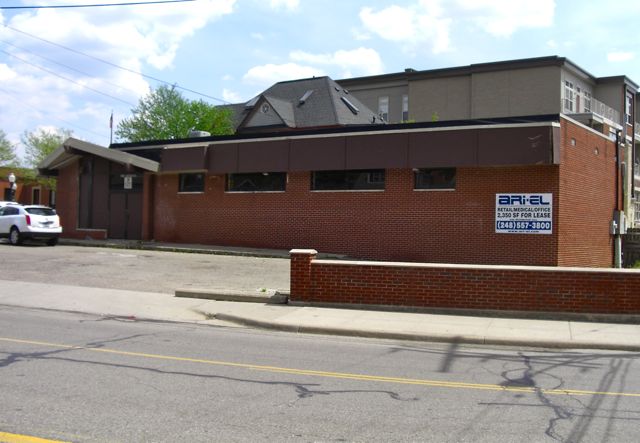 May 9, 2013  PLYMOUTH EAGLE.
The Plymouth Post Office will soon have a new home, but it won't be moving too far.
In a letter from Marla J. Larsen-Williams a real estate specialist with the United States Postal Service, the new home of the current Pursell Station will be at 885 Penniman Ave.
That location is only a few doors from the current site on Penniman, but on the opposite side of the street and at the corner of the intersection of Harvey and Penniman.
According to Postmaster Robert R. Alt, there is really no timeframe for the move as yet as there is still some "negotiating going on."
"There is a great deal involved in making that site what we call postal ready," Alt said. "There are a few upgrades that need completed. We need to move our Post Office Box section, put in new window operations and equipment, parking lot striping. There's a lot to be completed," he said.
Alt said he was very pleased with the new site as it kept the post office downtown and a part of the community.
"We will still be a presence downtown and that is very important. We want to take care of our people," he said. "I think it was a good choice."
In her letter, Larsen-Williams explained to Mayor Dan Dwyer that the city has 30 days to appeal the decision made by the Postal Service for the move of the facility.
"We believe this new location will provide the community with an upgraded, modern facility that offers a safe working environment for our employees and the level of service expected by our customers," Larsen-Williams said in the letter.
A copy of the letter was posted n the lobby of the post office and employees there were hopeful that the move would take place soon.
"I think if they modernize it, fix the building up and bring it up to code, it will be a good spot," noted one employee who asked not to be identified.
"It's close to where we are, it's convenient for people who walk here so I think it's probably a good choice," another employee noted.
|News Plymouth Michigan