New group questions race track development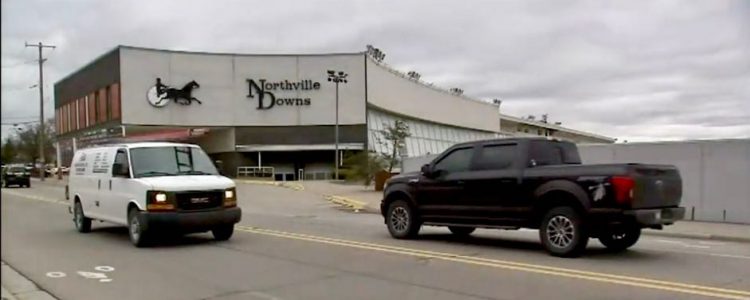 Jan. 13, 2020  PLYMOUTH EAGLE.
Plymouth Michigan News
Nearly 200 Northville residents flocked to the Marquis Theater for a special event in November, but the attraction wasn't on the stage or screen.
The first meeting of Citizens For Northville, a grassroots organization led by longtime Northville resident and retired General Motors executive Bill Poulos drew the crowds, anxious to hear the plans for the development of the 50-acre Northville Downs raceway property in the middle of the downtown area. Poulos has said he believes that the planned residential housing on the site will "kill the city." The owners of the racetrack signed a tentative sales agreement in 2018 but the track continues to operate with regular horse racing events. Developers Hunter Pasteur Homes and Watermark
Residential have submitted plans for 300 high-end luxury apartments and retail shops along with homes at the race track site.
Poulos contends the plans of the developer will ruin the current charm of Northville and will cause traffic congestion and problems the city will not be able to solve. His group has hired Michael Stampfler, a professional consultant to help them evaluate the development plans.
READ MORE:
Roundabout in downtown Northville
Poulos said that Stampfler has the experience with planned development that current members of the Northville Planning Commission do not.
Citizens For Northville, as an entity, has expressed several areas of concern in a written statement which the group has forwarded to city officials. Their concerns, according to the statement, include the impact on traffic and roads; parking; proper consideration of the Watermark proposal for 300 apartments and townhomes along with commercial units along 9 acres of Cady Street; the best use of the Cady Street property and the ownership and operation of the Watermark apartments if they built as proposed.
Plymouth Voice.