Local author – Civil War historian – book launch at Plymouth Library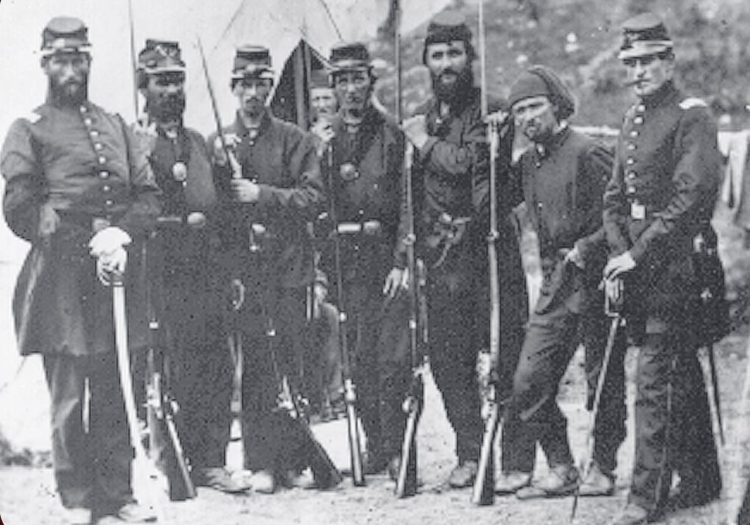 Oct. 13, 2022  PLYMOUTH VOICE.
Plymouth Michigan News
Plymouth's award-winning author, historian and authority on Michigan history and the Civil War, Jack Dempsey, will launch the publication of his new book, Heart in Tatters: Eunice Hunt Tripler and the Civil War, this Saturday, Oct. 15 at 2:30 p.m., at the Plymouth District Library.
The Michigan Civil War Association and Mission Point Press of Traverse City will host the introduction of Dempsey's book along with a series of new publications on Michigan's role in the American Civil War – timed with a celebration of the bicentennial birthday of Eunice Hunt, Tripler (Oct. 11, 1882).
Widowed in 1866, Eunice Hunt Tripler, wife of the late U.S. Army Brigadier General, Dr. Charles Stuart Tripler (1806-1866), became a vocal advocate for her husband's great legacy.  As the first Medical Director of the ill-starred Army of the Potomac, he was charged with the health of the largest American armed force ever created.
During her lifetime devoted wife Eunice aided Dr. Tripler's in his office work, invested in Congressional reform of the Medical Bureau, and lobbied President Abraham Lincoln and Major-General George B. McClellan for her husband's career. After his untimely death she spent the remainder of her life working tirelessly for recognition of his service.
The author, a graduate of James Madison College at Michigan State University and George Washington University's National Law Center, first became fascinated by the Civil War in the third grade. Dempsey served as chairman of Michigan's Civil War Sesquicentennial Committee and Vice-President and President of the Michigan Historical Commission between 2007-2018.
Dempsey is a member of the Michigan World War I Centennial Commission and served on the boards of several heritage-focused nonprofit organizations. Dempsey also has served as a member of the Plymouth Township Board of Trustees.
Heart in Tatters is Dempsey's seventh publication.
The Plymouth District Library is located at 223 S. Main St. in Plymouth.
Plymouth Voice.