Local artist is part of special exhibit in Bloomfield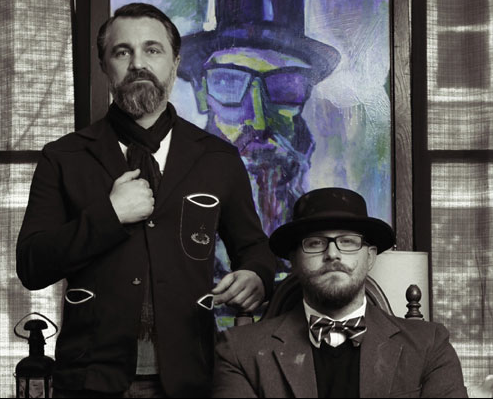 Aug. 14, 2013  PLYMOUTH EAGLE.
Plymouth resident and well- known artist Tony Roko will have his work on exhibit next month at the Janice Charach Gallery in Bloomfield.
Roko and fellow artist Bowen Kline, who are both self-taught, will be the focus of the show at the gallery that will continue from Aug. 22 through October.
The two artists began their cooperative efforts last year and have produced, "expressionistic portraits that capture the essence and emotional undercurrents of models."
Roko is an internationally renowned artist who grew up in Canton. He was recently commissioned to paint an official Lady GaGa portrait. Among his other clients are Coca-Cola, Vitamin Water, Vibe Magazine and the Dance Theater of Harlem. His works are currently on display at premier landmarks including The State Capitol Building, the Charles H. Wright Museum of African American History, the Motown Museum as well as various galleries around the country. Most recently, Roko has been featured in the Ford Motor Co. "Go Further" ad campaign. He has been a Ford Motor Co. employee since his graduation from Canton High School and has painted murals and created many artworks for the company at plants and properties throughout his tenure with the company.
Roko gained fame for his use of industrial car paints in some of his most well-known works and has sold several of his pieces to New York art collectors. He lives in Plymouth with his wife and two sons.
Kline, born and raised in Southfield is a also a self-taught artist, whose work varies from abstract collages to expressive portraits. Already held in high esteem by his peers, with many pieces hanging in the region's most prestigious private collections, he has recently garnered the attention and praise of media outlets as a rising star of the Detroit scene.
For more information, go to tony- roko.com or bowenkline.com or charachgallery.org.
|News Plymouth Michigan