Lie of the week!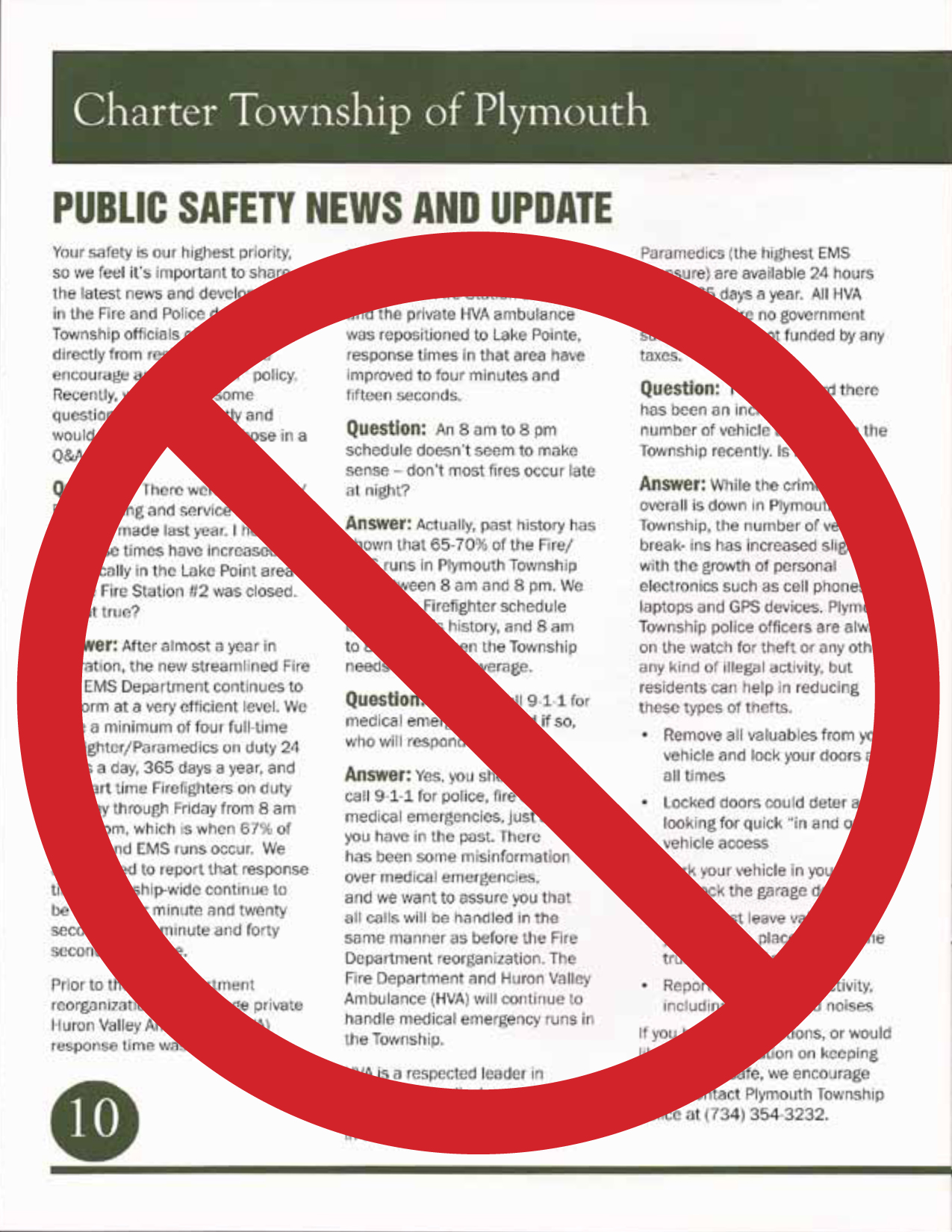 Feb. 22, 2013  PLYMOUTH VOICE.
"We are pleased to report that response times Township-wide continue to be in the four minute and twenty second to four minute and forty second timeframe."
…Richard Reaume, Plymouth Township Supervisor talking about public safety news and the closed Lake Pointe Fire Station.
Plymouth Township News Letter, Winter 2013
Truth:
According to Google Maps, a fire engine or ambulance responding from Beck and Territorial Road Fire Station No. 3 to the Friendship Station-Senior Center on Schoolcraft Road, located in the Lake Pointe area would have to travel on Five Mile Road, a non-standard route, and have near perfect conditions with no traffic, to get there in 8 minutes. The distance is 4.1 miles.
If Fire Station No. 1 on Haggerty and Ann Arbor Roads were dispatched to same address, according to Google Maps the distance is a shorter 2.9 Miles and the travel time is 7 minutes, also with no traffic or trains blocking.
Fire engines travel at an average of 40 miles per hour.
Mr. Reaume doesn't say who's responding in his "timeframe" a policeman, a paid on-call firefighter in his car, a fire engine or ambulance.