Happy Ending, letter of thanks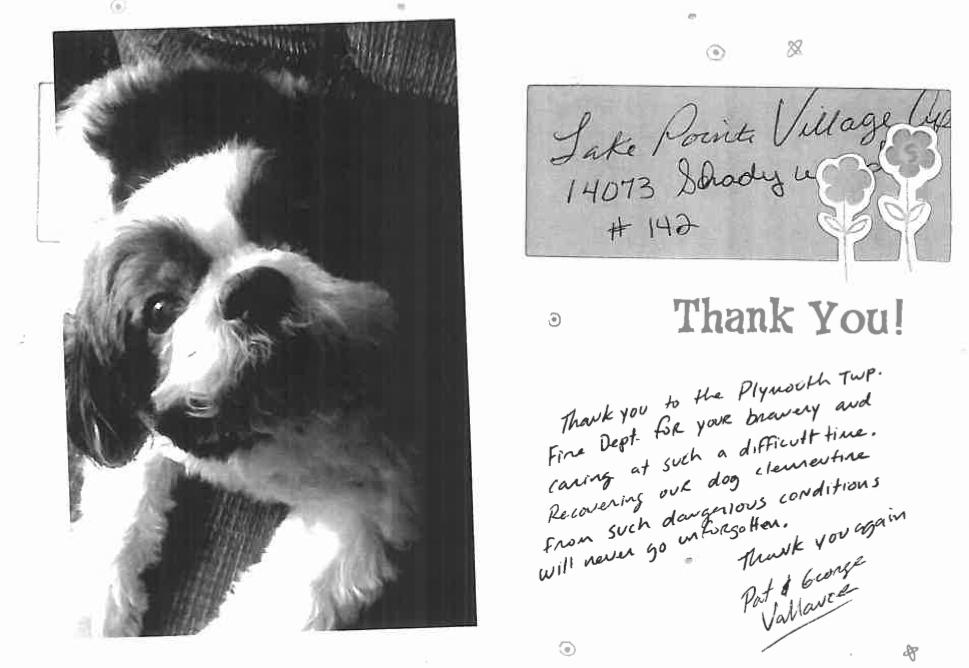 Apr. 8, 2013  PLYMOUTH VOICE.
Thank you to the Plymouth Twp. Fire Dept. for your bravery and caring at such a difficult time. Recovering our dog Clementine from such dangerous conditions will never go unforgotten.
Thank you again,
Pat and George Vallance
Plymouth townships residents Patricia and George Vallance, displaced victims of a horrendous fire at the Lake Pointe Village Apartments last month, are so happy the Plymouth Community Fire Department saved their dog, Clementine.
Two cats were also rescued the day of the fire and taken to a nearby vet clinic. Last week another missing pet, a cat thought to have perished in the fire and gone for 11 days, was spotted walking around in one of the burned out units by a neighbor and retrieved. Other than loosing 3 pounds was the cat was fine.
|News Plymouth Michigan