Group compares school superintendents' pay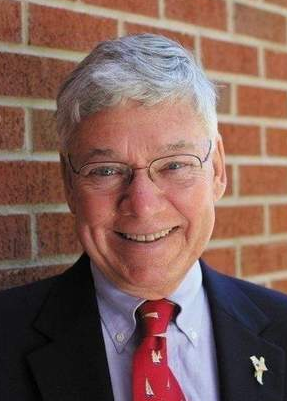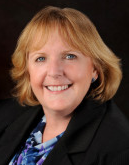 Mar. 6, 2013  PLYMOUTH EAGLE.
Gallery Photo:   Dr. Jeremy Hughes,  Plymouth Canton  Schools 
The superintendent of Wayne-Westland Community Schools is the highest paid in Wayne County, according to a new database compiled by the Mackinac Center for Public Policy.
Dr. Greg Baracy, superintendent of Wayne-Westland, has a total compensation package of $273,875 annually in a district with an enrollment of 13,031 students in 2012, according to the study.
The study used 2012 salary and benefit information provided by school districts throughout the state to determine the exact compensation of superintendents. The amounts reported represent the total compensation package. Superintendents earn an average salary of $115,000 in Michigan, according to the database
Utica Community Schools superintendent is the highest paid in the state with a total compensation of $300,789 and an enrollment of 29,541 in 2012.
Mary Kay Gallagher, the superintendent of Northville Public Schools comes in as the 74th-highest paid superintendent in Michigan, placing her in the top 15 percent with an annual compensation package of $211,841.
While Gallagher's base salary is actually $180,000 – the 21st highest in the state insurance, pension, annuity, travel and other expenses bring the lump sum to $211,841, according to The Mackinac Center. The district enrollment was 7,302 students in 2012.
The superintendent of the Romulus School District, Carl W. Weiss was paid $208,253 with an enrollment of 3,684 students in 2012. Weiss retired effective Dec. 31, 2012.
The superintendent in Inkster Public Schools, Mischa Bashir, is paid $200,220 with a reported enrollment in 2012 of only 2,965.
In the Van Buren Public Schools, Superintendent Michael Van Tassel is paid $171,250 with an enrollment reported at 5,584.
As the superintendent in the Plymouth-Canton Community School District, Dr. Jeremy Hughes is serving on an interim basis while the search for a permanent district leader continues. His compensation package was reported at $700 a day with an enrollment census of 18,973 students for 2012..
"While compensation for superintendents only amounts to about 1 percent of public school spending, the public should have easy access to this particular information," said Michael Van Beek, Mackinac Center director of education policy, in a press release. "As CEOs of districts and often the highest paid government employee in a local community, superintendent pay deserves an extra level of public scrutiny."
Other district salaries reported included:
• Novi Community Schools – $233,128 • Farmington Public Schools – $277,867
• Livonia Public Schools – $251,684 • Bloomfield Hills Schools – $259,763
• Birmingham Schools – $253,396 • Brighton Schools – $183,683 • Rochester Community Schools – $235,679
• South Lyon Community Schools – $259,260 • Troy Schools – $273,615 • Walled Lake Schools – $269,565 • West Bloomfield Schools – $230,798
See the full database at http://www.mackinac.org/depts/epi/ salary.aspx.
|News Plymouth Michigan