Distracted driving probable cause of Northville crash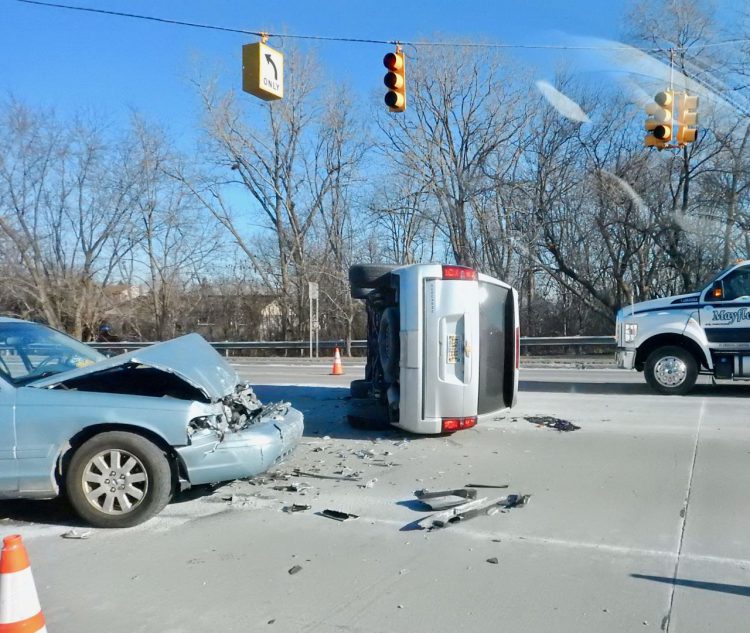 Dec. 29, 2019  PLYMOUTH VOICE.
Plymouth Michigan News
Don Howard
Staff Writer
Northville Township Police that responded to a two-vehicle rollover crash last week last on Haggerty Road south of Six Mile say a distracted driver may have been the cause of the accident.
The police report stated police and fire emergency rescue vehicles that were dispatched at approximately 1:08 p.m. on Dec. 19 arrived on-scene within 4 minutes to provide assistance.
According to the report, a witness stated a driver traveling southbound on Haggerty entered the intersection at Village Run Drive when an oncoming vehicle had a green light to proceed. One driver was transported to St. Mary Mercy Hospital with non-life threatening injuries. Two occupants in the other vehicle were evaluated by Northville Township paramedics and declined treatment.
Township Police Chief Paul Tennies said his department is committed to working for a safer community.
"Traffic Safety is the goal of the department with a focus on crash reduction. We continue to partner with those who travel throughout the community to educate the dangers of distracted driving."
Plymouth Voice.
Photo: © Don Howard / Associated Newspapers