Detroit fights to regain land from Plymouth Township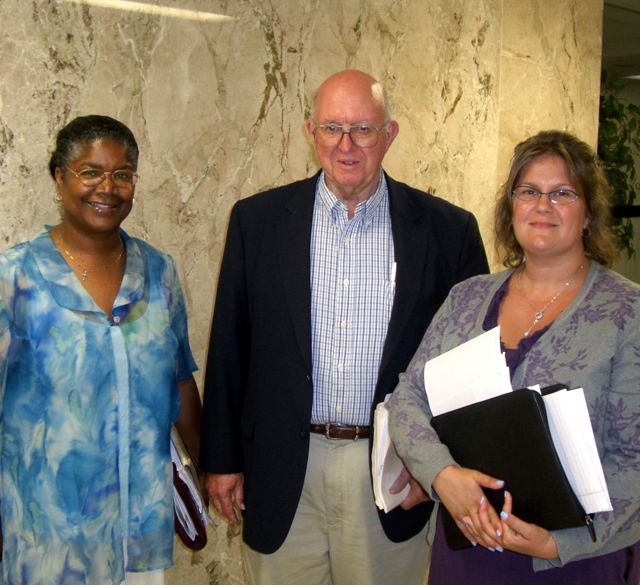 Mar. 18, 2013  PLYMOUTH VOICE.  UPDATED

"I really don't have a comment yet because we haven't been able to verify the document," Richard Reaume, Plymouth Township Supervisor
 
Detroit Free Press
March 18, 2013
By: Melanie Scott Dorsey
Detroit officials are hoping to reverse what has been called an illegal transfer of a parcel of land from the city to Plymouth Township as part of a tax foreclosure sale.
Timothy Becket, supervising assistant corporation counsel in the Detroit Law Department's real property and tax appeals section, filed an affidavit in January in the Wayne County Register of Deeds in hopes of reversing the transfer of the property without legal action.
The parcel is slightly more than 190 acres and is at 5 Mile and Ridge roads in Plymouth Township. The township paid $606,150 for a total of 323 acres, which includes the 190 acres, in September 2011. The land sold because of unpaid taxes.
Detroit officials contend the parcel, which was the site of the former Detroit House of Correction and known as DeHoCo, was offered to DEMCO, but the company did not exercise an option to buy the land so it remained the city's property.
The affidavit said the property was part of a larger parcel prior to June 27, 2006, and on that date, Detroit sold a portion of the land to DEMCO 54.
In 2006, the city filed a property transfer affidavit with the township's assessing department stating that the transfer applied to a portion of the land.
"The option agreement was terminated pursuant to a letter from the City to DEMCO dated June 24, 2008," the affidavit states. "The property has not been sold or otherwise conveyed by the City."
Wayne County Chief Deputy Treasurer David Szymanski said his office had not seen the affidavit despite it being filed in January, and maintained that officials relied on documents from DEMCO, the City of Detroit and Plymouth Township before the property transfer.
"The problem was not of our doing," Szymanski said Thursday. Township Supervisor Richard Reaume also said he had not seen the affidavit.
"I really don't have a comment yet because we haven't been able to verify the document," Reaume said Thursday. "We have not been contacted by the Register of Deeds or by the City of Detroit."
|News Plymouth Michigan
Editor Note: Township resident Richard Sharland, whose family has owned property in the area of the disputed land since 1854, notified the City of Detroit about the discrepancies in record keeping last year.