Delightful Paddington coming to the Penn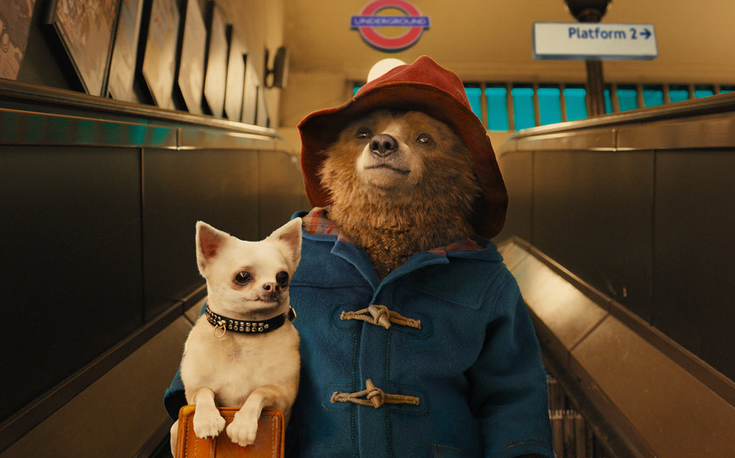 Mar. 12, 2015  PLYMOUTH VOICE.
Plymouth Michigan News
WATCH TRAILER
By: Joe Morgenstern
WSJ
When you watch a movie that was made mainly for kids and find yourself enjoying it more than most adult fare, at least two explanations suggest themselves: 1.You're going soft in the head and reverting to childhood pleasures, or 2. The movie is really special.
In the case of "Paddington," I favor number 2. This comic chronicle of a Peruvian bear's adventures in London turns out to be a total charmer, made with panache, élan and generous dollops of marmalade. (Paddington, named after the London railway station in which he is found by the Brown family, has a marmalade habit, along with a penchant for getting into spectacular trouble.) It's the first feature film based on the series of children's stories by Michael Bond, and the filmmaking is impeccable—the writer/director was Paul King. Paddington himself, voiced by Ben Whishaw, doesn't try to be endearing, and doesn't need to. He's a bear you care about from the first candy-colored frames of the film, which teems with delightful images in a seamless mélange of live action and computer animation.
COMING APRIL 3-4 and 9
The Penn is located at 760 Penniman Ave, in Downtown Plymouth, MI 48170
(734) 453-0870
Plymouth Voice