Daisy Air Rifle historian known as 'Mr. Daisy' dies at 86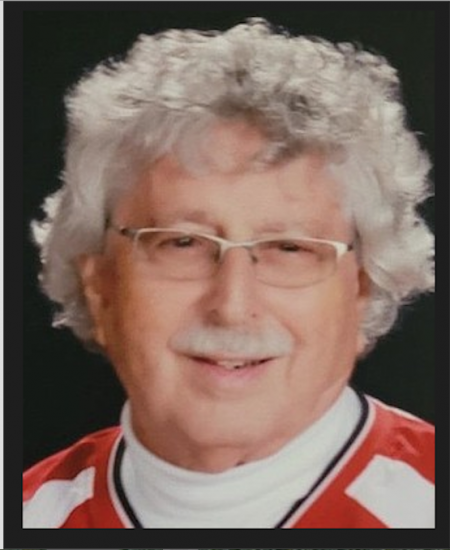 Jul. 24, 2021,  PLYMOUTH MICHIGAN
Plymouth Michigan News
Orin Ribar, 86, of Rogers, Ark., died peacefully on July 19, at Circle of Life Hospice in Bentonville, Arkansas. He was born in Plymouth, Mich., on Aug. 19, 1934, to the late Stephen and Annabelle (Withey) Ribar. He was preceded in death by his wife, Patricia, brother, Robert and sister, Diane.
Following his graduation from Michigan Lutheran Seminary in 1953 Ribar began his career his career with the Daisy Manufacturing Company working at the manufacturing faculty on Union Street in Plymouth until 1958 when he and his wife Patricia and their two daughters, along with many other Daisy employees and their families, relocated to a new factory in Rogers Arkansas.
Serving as manager of Customer Sales and Service Ribar became a respected product expert and historian on the founding of the company and their world renowned "Daisy Air Rifles." He was often the go-to source of information for avid "BB Gun" collectors and aficionados.
Ribar could readily recite facts, dates and details about company history and infinite parts knowledge on the numerous Daisy guns from its beginnings in 1882 as the Plymouth Iron and Windmill Company – up to the most current models manufactured in Arkansas. He was active in Daisy bowling, softball and golf league as well as a member of the Jaycee's. After retiring, he served for several years as curator of the Daisy Museum in Rogers.
Orin Ribar and Patricia "Patt" (Wohn) were married Aug. 20, 1955, and celebrated nearly 63 years of marriage before her death in June, 2018. They were founding members of Holy Trinity Lutheran Church and 46- year members of Peace Lutheran Church, both in Rogers. He was actively volunteered at the several days each week at the Peace Food Pantry.
Survivors include his children, Sherri Ribar (Lucy Little) of Sherwood, Ark., Lisa Pierce (David) of Brookshire, Texas, and Steven Ribar (Dr. Brooke Bisbee) of Rogers; his grandchildren, Allyson and Jon Ribar of Rogers; his sister, Angie Ford (Larry) of Clearwater, Mich., and his brother, Steve Ribar (Pat) of Plymouth, Mich.; numerous nieces, nephews, and extended family members.
Arrangements are being handled by Rollins Funeral Home, 1401 W. Hudson Road, Rogers, AK.
A celebration of life is planned for at 11 a.m., Monday, July 26, 2021, in Peace Lutheran Church, 805 W. Olrich, in Rogers. Interment will be held at a later date in the Rogers Cemetery.
Plymouth Voice.