Could Detroit be an example of things to come?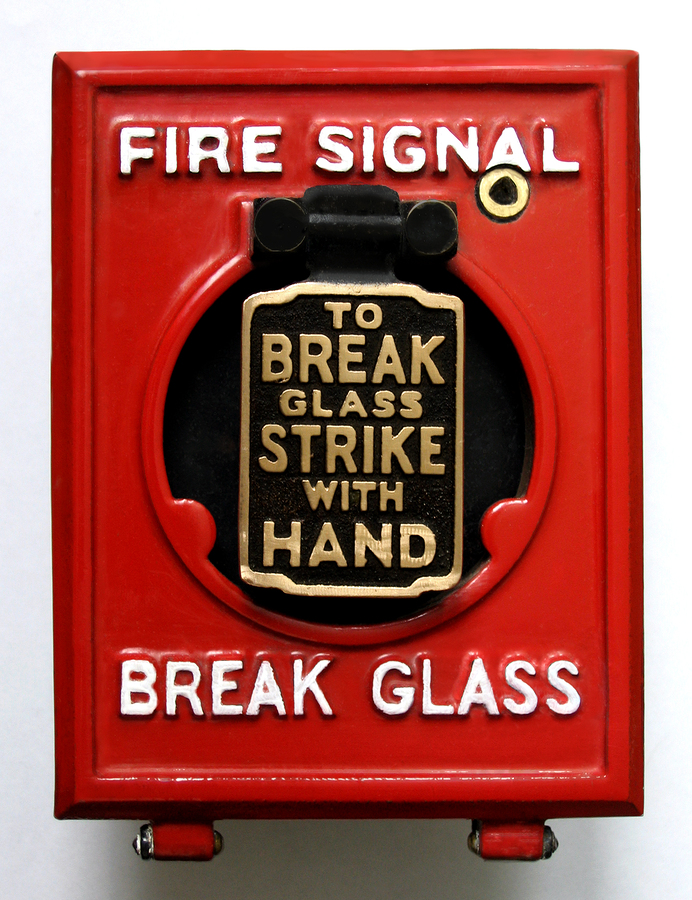 Jun. 21, 2013  PLYMOUTH VOICE.
Opinion
We think there are some striking similarities to what's happening with the Detroit Fire Department and what could happen in Plymouth, especially if the community leaders don't wake up soon and get their priorities in order.
Calling it a long thought-out, long term decision making process, Plymouth and Plymouth Township officials are now boasting to the media, and anyone who will listen, touting their new fire department arrangement and apparent renewed friendship.
In 2011, after the two communities tumultuously ended a 15-year joint fire agreement, made drastic staffing cuts, ignored outdated and broken equipment, overlooked the nearly $1 million they spent for Advanced Life Support (ALS) training for their union firefighters, and turned down two FEMA grants, Plymouth city leaders said goodbye to Plymouth Township and embraced a 12-year inter-local fire agreement with the City of Northville's 45-man paid on-call fire department. They added 15 more paid firefighter-volunteers for good measure. Afterwards, the township then closed one of the three township fire stations; the one that served their largest subdivision, Lake Pointe.
It appeared the two entities weren't happy with each other.
Each downplayed the irate resident complaints and intra-community turmoil by saying necessary budget cuts and high legacy costs justified change. While Plymouth was looking for another fire department to replace the township's community fire department, township officials were scrambling to see how to fill a $950,000 budget hole created by the city pullout and still maintain their high level of spending for non-essentials, like the money-loosing Hilltop Golf Course.
To remedy the fact they now had no fire department at all, Plymouth officials approached Canton, Northville Township and Livonia's fully staffed fire departments, made up of full-time professional firefighter-paramedics, and tried to strike an agreement. None were interested in getting into the soup.
But, last week things appeared to have changed between the city and the township after an early morning fire destroyed the downtown Plymouth fire station. It was a total loss. When responding paid-on-call firefighters failed to extinguish a blazing mini-pumper fire truck, housed in one of the three bays of the station, they were forced to call the now decimated 12-man Plymouth Township Community Fire Department to put out the fire.
After the fire, Plymouth city leaders asked for permission to use the closed township fire station, the one-township officials closed when both communities were operating under a community fire department contract, and on a less-than-friendly basis. Strangely, the township said, "Yes," to the request and even offered to provide automatic mutual aid to the city with their skeleton staff that operates with 4 firefighters per shift; two per station. Agreeing to mutual aid was especially puzzling since they no longer have an aerial fire truck. They were forced turnover their $1 million tower truck to the City of Plymouth after their joint operating agreement ended.
The new Plymouth-Northville joint arrangement calls for giving all of the EMS medical runs to an Ann Arbor based Huron Valley Ambulance Co. HVA offers ALS service, but not Northville Fire Department.
However, Plymouth community firefighters all trained in ALS who used to serve both the city and the township, are only allowed to transport patients in a critical emergency, and then only when HVA-who is dispatched at the same time-is late arriving on the scene, which some say happens frequently.
The same unusual rules apply today in the township, as well as in the city; HVA gets to transport all patients and collect the charges.
Maybe all this rigmarole is not just happenstance, but a cleverly devised plan between two entities to totally destroy the firefighters union and re-create a new paid-on-call community fire department in concert with a very popular ambulance company?
The following story, reprinted by permission, highlights the drastic problems within the City of Detroit Fire Department. People needlessly dying, broken equipment, severe budget cuts, sky-high homeowners insurance, closed fire stations; all symptoms of decisions by politicians who ignored public safety for other long thought-out decision making processes.
Bing administration covers up depth of fire crisis; 27 dead
By: Steve Neavling
As fires ravage Detroit's neighborhoods at rates unseen since the arson epidemic of the 1980s, Mayor Bing's administration is waging a quiet war to prevent the public from learning about the depth of problems within the beleaguered fire department.
So far this year, fires have claimed the lives of 27 people, mostly in areas where the mayor closed fire stations last year. Fire trucks are breaking down at unprecedented rates, and repairs are woefully slow. Firefighters often are forced to buy their own safety equipment, and arson investigators are rarely available.
A year after Bing cut $24 million from the fire department and closed seven stations, his administration has little to say about fires that are claiming lives, driving up insurance rates, accelerating the residential exodus and tearing apart neighborhoods.
"They don't want the public to know what's really going on," Dan McNamara, president of the Detroit Fire Fighters Association, told me. "People are scared. Houses around them are burning down. Their insurance rates are outrageously high. They're fed up."
An internal memo that was leaked in February revealed that all of the city's ariel ladders, which are critical to containing a fire and saving lives, were out of federal compliance and therefore should not be used unless someone is in danger.
Finally, after four months, inspectors examined seven aerial ladders last week. Five more are being inspected this week.
What have inspectors found so far? How much will the repairs cost – and can the city afford it? When will the ladders be fully functional?
Bing's office and Fire Commissioner Donald Austin dodged our questions.
Fire sources told us most, if not all, of the aerial ladders failed to meet standards and may require expensive repairs or replacements. In Bing's 2013-14 budget, he proposed cutting the fire department's maintenance and repair costs.
Responding publicly to the challenges is not the administration's style. The fire department no longer alerts the media to civilian fatalities or firefighter injuries, diminishing the public's exposure to the arson epidemic.
But the administration is quick to spread positive news. In an internal memo entitled, "Critically Important," fire officials urged the mayor's office to encourage the media to publicize a new foam designed to reduce the severity of fires.
"I need your assistance with getting the word out to the media to attend this demonstration, which will demonstrate to their viewers that the Fire Department is working diligently to improve outcomes even as we manage a reduction is our field deployment," the memo read.
The mayor's office declined to comment on our fire safety questions.
Editor note: Steve Neavling, who lives on the city's east side, is an investigative journalist, a freelance reporter for Reuters and former city hall reporter for the Detroit Free Press. A journalist for 13 years, his stories have uncovered corruption, led to arrests and reforms and prompted FBI investigations.