Community Bulletin Board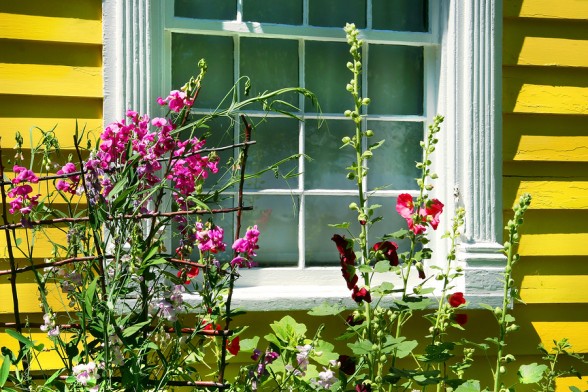 Feb. 25, 2018  PLYMOUTH VOICE.
Plymouth Michigan News
Jazz at the Elks set
Jazz @ The Elks happens from 7 until 9:30 p.m. the last Tuesday of the month. There is a $10 donation at the door which includes hors d'oeuvres. Enjoy jazz in a listening room setting close to the entertainers. The Ramona Collins Quartet will return Feb. 27 doing their "It's All About Love" show.
Collins performs vocals, Cliff Monear will be on keyboard, Jeff Pedraz will be on bass and Sean Dobbins will be on drums. To see the group in action, visit www.ramona- collins.com.
The Plymouth Ann Arbor Elks Lodge 325 is located at 41700 Ann Arbor Road, Plymouth MI.
For more information, call (734) 453-1780 or visit www.plyaa325.com or email jazzattheelks@gmail.com.
Kickboxing classes offered
The City of Plymouth Recreation Department will offer a Cardio Kickboxing class designed for those 12 and older from 6:45 until 7:30 p.m. through Feb. 28 at the Plymouth Cultural Center.
All fitness levels and both men and women are welcome.
Please wear loose fitting clothes and bring a water bottle. All minors must be accompanied by a responsible adult. Cost is $35 for City of Plymouth residents and $50 for non-residents.
Registration can be found online at www.ci.plymouth.mi.us or by calling (734) 455-6620, 11:30 a.m. until 4:30 p.m. Monday through Friday.
Northville Garden Club to meet
Members of the Country Garden Club of Northville will meet at 11 a.m. Wednesday, March 7 at Ward Presbyterian Church.
The speaker will be from Leigh-French's Flower Shop discussing unique flower arranging.
Guests are welcome and there is no charge to attend the meeting.
For more information, call Sheryl Signorelli at (248) 202-1518.
Music In the Park
The 34th annual Plymouth Community Arts Council Music In The Park concert series is set to open June 20 with the Earth Angles, a high energy music show that brings life to the legendary performers of the 50s and 60s. Over 20,000 attend the free family concerts each summer.
All performances are on Wednesdays at noon in Kellogg Park. The show is held rain or shine with the rain location in The Gathering adjacent to the park. The full schedule will be available
on at www.plymoutharts.com, and the Music In The Park Facebook page.
For information on sponsorship opportunities, email lisa@plymoutharts.com
2018 Schedule
Jun. 20   Earth Angels
Jun. 27   Nick Fugedi
July 11    Gemini
July 18   Mr. Nick Davio
July 25   Beverly Meyer, The Music Lady
Aug. 1     Saline Fiddlers Philharmonic
Aug. 8    Joel Tracey's Tip Top Entertainment
Aug. 22  Chautaugua Express
Aug. 29  Miss Paul & The Candy Bandits
Plymouth Voice.