Community affected by virus-schools close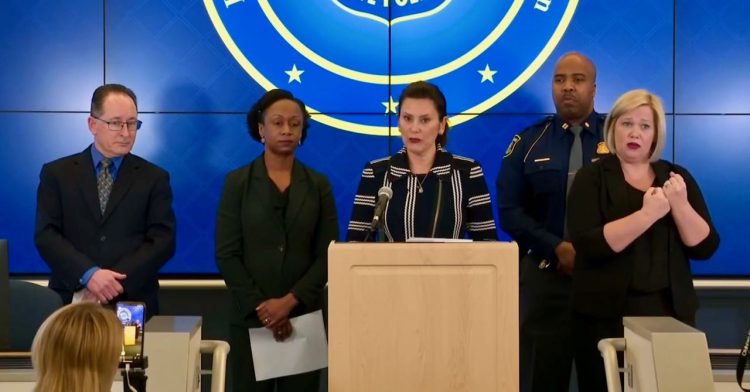 Mar. 13, 2020  PLYMOUTH VOICE.
Plymouth Michigan News
Don Howard
Staff Writer
Amid virus fears Plymouth Canton Community Schools are set to close next week along with others in a mandatory three-week state-wide shutdown ordered by Gov. Gretchen Whitmer, late Thursday night.
At 10:00 p.m. P-CCS Superintendent Monica Merritt released a letter addressed to students and families announcing that all district schools would be closed for students on Monday and Tuesday, March 16, and 17, " in order for the faculty to have adequate time to research and plan for what learning might look like for students at home." Not knowing of Whitmer's plan, Merritt said at the time they had every intention of reopening schools for learning on Wednesday March 18.
"As circumstances surrounding COVID-19 continue to quickly develop, Plymouth-Canton Community Schools is preparing for the possibility of a long-term school closure by developing ways to support learning from home and provide the training necessary for teaching staff to support that learning."
The release stated the school district will continue to make decisions regarding school and school-related activities based on the guidance of the Michigan Department of Education, Michigan Health an Human Services Department, Wayne County Health Department, and Centers for Disease Control and Prevention.
By 11:00 p.m. Whitmer ordered the closings at a late-night press conference, broadcast just hours after it was learned the number of confirmed Michigan coronavirus cases grew from two to 12.
"I am working with partners across the state government to ensure educators, parents, and students have the support they need during this time, and to ensure our children who rely on school for meals have access to food. I know this will be a tough time, but we're doing this to keep the most people we can safe. I urge everyone to make smart choices during this time and to do everything they can to protect themselves and their families."
Advice about the virus from the U.S. Centers for Disease Control and Prevention is to stay safe and remain calm and make sure you get accurate information.
Experts say, in general children appear to be far less severely affected by the virus. However, they can transmit it to more vulnerable people, such as the elderly and those with serious medical conditions.
"This is a necessary step to protect our kids, our families, and our overall public health," said Whitmer.
Plymouth Voice.