City commission OK's budget; rejects tax fee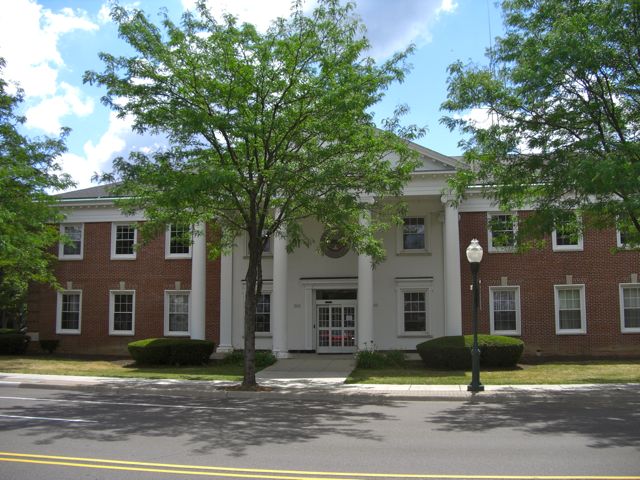 Jun. 20, 2014  PLYMOUTH EAGLE.
Plymouth Michigan News
Once again, members of the Plymouth City Commission have approved a balanced budget and, once again, they have decided not to impose an additional tax collection fee on residents.
The budget approved last week includes general fund expenditures of about $7.5 million, more than $500,000 for streets, $1.1 million for recreation (which includes a $200,000 subsidy from the fund) and about $900,000 for the Downtown Development Authority (DDA).
The proposed budget for the 2014- 2015 fiscal year is about $175,000 less than the approved budget for the current fiscal year and only $12,000 more than the budget from two years ago, said City Manager Paul Sincock.
The approved budget did not include a 1-percent administrative fee that commissioners and administration had discussed through the April budget sessions. That fee, allowable by state law, would have brought in another $150,000 and would have been used to fund the hiring of another police officer, among other expenses.
Mayor Dan Dwyer, along with city commissioners Ed Hingelberg, Meg Dooley and Oliver Wolcott voted against the fee.
Several residents, including three former city commissioners, wrote the administration about the proposal, and the support was mixed. Former commissioner Colleen Pobur said she would have supported the measure because the commission has done an exemplary job of keeping costs down. Former com- missioners Gerry Sabatini and Ron Loiselle both opposed it. Loiselle, a former mayor, said the city should opt for a public safety millage instead.
"A public safety millage would seem, to me, a better way to create additional revenue," he wrote to the commission. "This would require a vote of the citizens, but I think it would be a transparent and honest way to increase revenues while handling the funding problems of the public safety and pensions."
The budget approval was by unanimous vote.
Plymouth Voice.