Church offers free parking, shuttle service to festival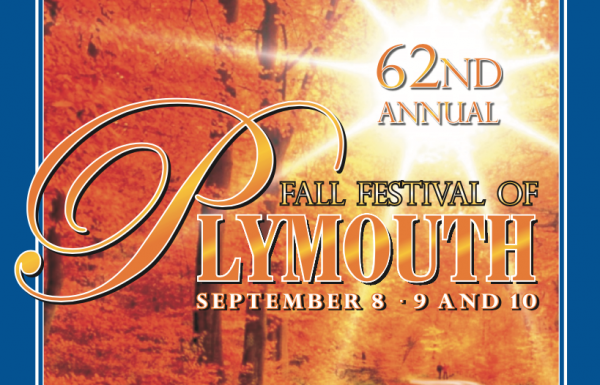 Sept. 7, 2017  PLYMOUTH EAGLE.
Plymouth Michigan News
FREE Official Guide to the Fall Festival events included with this week's edition of
The Eagle
THE EAGLE ……A PUBLICATION OF ASSOCIATED NEWSPAPERS OF MICHIGAN
The Belleville Enterprise – The Canton Eagle – The Inkster Star – The Northville Eagle – The Plymouth Eagle – The Romulus Roman – The Wayne Eagle – The Westland Eagle
To advertise in The Eagle Call 734-467-1900
www.associatednewspapers.net
CALL FOR HOME DELIVERY

Free shuttle service to and from the Plymouth Fall Festival
More than 1,000 riders can't be wrong.
That's the number of folks who have taken advantage of the free shuttle service to and from the Plymouth Fall Festival during the past 5 years and eliminated the stress of attempting to find a parking spot at the popular event.
James Hooper, chairperson of missions and outreach at Praise Baptist Church, said the shuttle service and parking has been without any unto-ward incidents during the years the church has been providing the service.
"Many of the folks we shuttle are families who return every year once they discover how easy and convenient the service is," Hooper said.
The rides are provided in a new, large passenger van driven by congregation members and there has never been a safety issue, Hooper said.
He added said that many of the riders are volunteer workers at the festival who really appreciate not having to find parking places.
The shuttle picks passengers up at Praise Baptist Church located at 45000 North Territorial Road, about a quarter mile west of Sheldon Road. From there, the new shuttle bus will transport visitors to the drop-off location, adjacent to Plymouth City Hall in downtown, where the festival will be under way. Passengers will enter and exit the van right on Main Street, Hooper said.
The vans run about every 20 minutes or so, or whenever there is a need and according to Festival President Eric Joy, will continue to operate for a half hour before the festival begins each day and a half hour after the festival closes.
Festival hours this year are noon until 11 p.m. on Friday, Sept. 8, from 7 a.m. until 11 p.m. on Saturday, Sept. 9 and from 8 a.m. until 6 p.m. on Sunday, Sept. 9.
For directions to the church or more information, call (734) 455-2300.
Plymouth Voice.