Chili Cookoff this Sunday in Plymouth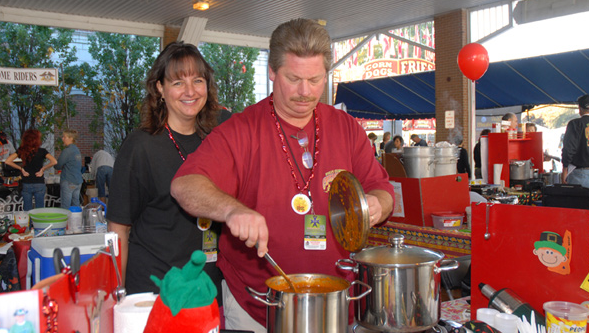 Oct. 2, 2014  PLYMOUTH EAGLE.
Plymouth Michigan News
This Sunday in downtown Plymouth the 19th Annual Great Lakes Regional Chili Cookoff will fill Kellogg Park, The Gathering, the MGM Grand Party Lot and downtown streets from 11a.m. until 5 p.m.
The Great Lakes Regional Chili Bike Show will be centered at Ann Arbor Trail at Union street and trophies for the Peoples' Choice in all classes will be presented along with honors for the bike officially judged as Best of Show. There are multiple categories in the show, sponsored by Motor City Harley Davidson. The bike show will be the destination for many of those participating in the annual Chili Ride for Charity, which will begin at Motor City Harley-Davidson and end at the Chili Cookoff. There will be VIP parking for those bikes participating in the Chili Ride. Information about the Chili Ride is available at (248) 473-7433.
More information about the event is available at (248) 817- 8836 or by emailing: james@ myjagentertainment.com.
Plymouth Voice.