Canton water rates to increase by 8.6 percent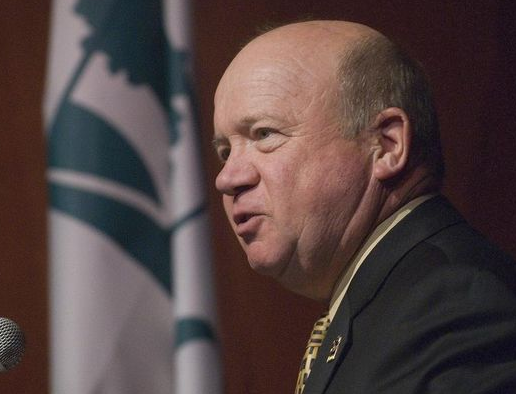 Canton Township Supervisor Phil LaJoy
Apr. 28, 2015  PLYMOUTH EAGLE.
Plymouth Michigan News
Water rates in Canton Township will increase by 8.6 percent following approval of the new rate by members of the board of trustees last week.
The new rate could increase typical homeowners' quarterly bills from $358 to $389 based on use of about 32,000 a quarter. That is an additional $31 quarterly or $124 annually for each household in the township.
In a plan to offset the expense, township officials have been negotiating a purchase of a water storage tank from the Detroit Water and Sewerage Department which is one of two located in the township. The tank, located near Joy and Morton Taylor, would allow the township to store water and ease the usage from Detroit during peak morning and evening hours.
At the meeting last week, Supervisor Phil LaJoy said that talks regarding the purchase of the tank are continuing and that he is hopeful some agreement could be reached this summer.
LaJoy told the board members that the two sides are close to reaching an agreement. The purchase would be a cost-efficient alternative to the township installing a new storage tank or water tower, which could be a significant financial burden. LaJoy said he was hopeful that the township could save "a lot of money" with the purchase of an existing tank from Detroit.
Talks with Detroit have been under way since last year. Detroit Water and Sewerage Department Director Sue McCormick discussed the issue with township officials during a visit last year and she seemed amenable to the plan, officials said. The benefit to the Detroit department is a cost savings in having Canton manage water usage in the township.
Detroit levied a 21-percent water and sewer rate increase on the township this year. To offset those increased costs, town- ship officials used $2.5 million from the local water-sewer fund, allowing the increase to homeowners at the lower 8.6 percent rate. LaJoy added that the township was able to help offset the costs by "good basic financial management."
Plymouth Voice.
Photo: Detroit Free Press