Canton library to close 2 days for renovations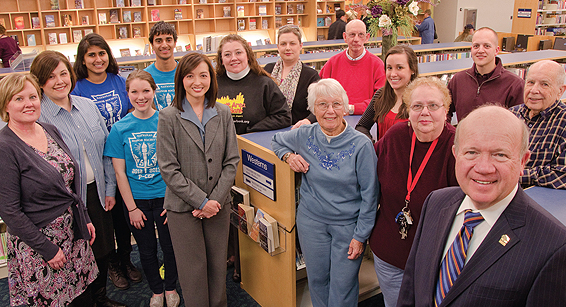 Feb. 3, 2014  PLYMOUTH EAGLE.
Visitors to the Canton Public Library next Monday and Tuesday may find the doors closed while some demolition work is going on inside.
The two-day closure is expected to begin a major renovation project at the library, but is the only closure anticipated as the construction work continues during the month. A library official said the entire project, which includes 7,800 square feet of the 53,000 square foot building, should be complete by the end of February.
The areas where books and other materials are kept should not be impacted, according to a spokesperson.
Included in the $361,733 remodeling is the installation of a circular service desk near the front entrance to provide check-out service, reference help and assistance with digital devices. There will be new furniture in some areas and additional seating and new carpeting and flooring will be added in the remodeled area. The business center will be moved to the check out area, making it more accessible and more self check-out stations will be added.
This is the largest project at the library, which is the busiest single- branch such facility in the state with 90,000 library card holders, since an addition was constructed in 2001. The building originally opened in 1988.
|News Plymouth Michigan
Plymouth Voice