Bike lanes coming to Downtown Plymouth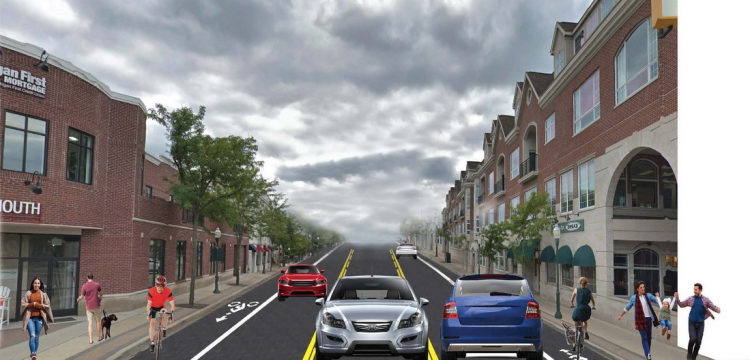 Sep. 14, 2020  PLYMOUTH VOICE.
Plymouth Michigan News
Repaving of Main Street from Church to Wing in Plymouth is now complete.
The roadway surface was milled and repaved and curbs were repaired in this phase of the 2020 improvements.
Starting Tuesday, Main Street will undergo a "road diet." South Main Street from Ann Arbor Road to Ann Ann Arbor Trail will be converted from four traffic lanes to three traffic lanes, one northbound, one southbound and a center turn lane) with bike lanes along the curb line of both sides.
Motorists can expect some delays and detours around rolling work crew operations. Striping operations are expected to be completed by midweek, according to a release.
An upcoming project will include an upgrade and enhancement of the current pedestrian crossing signals at the intersection of Ann Arbor Trail and Main, which will allow for pedestrian control.
In addition, a new pedestrian-controlled crossing signal at Main Street and Hartsough will be installed.
Improvements were funded by the 2019 Street Improvement Bond approved by voters last November.