Big ideas for Rouge waterway in downtown Northville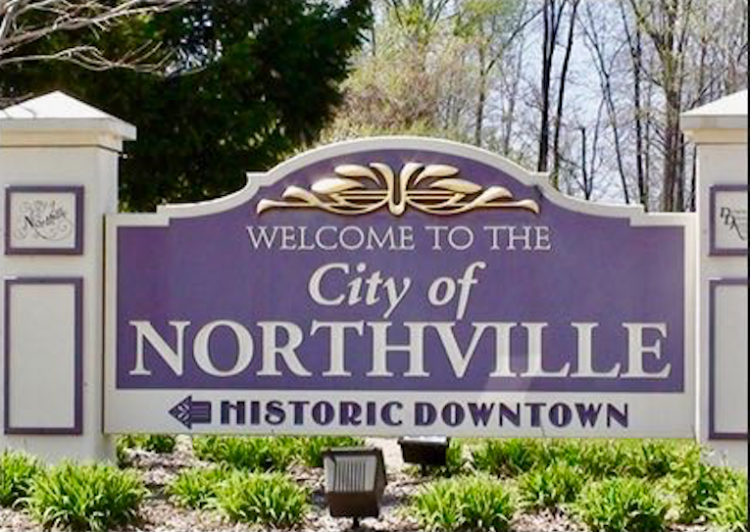 May 22, 2021  PLYMOUTH EAGLE.
Plymouth Michigan News
Plans to "daylight" a section of the Rouge River have been puzzling some Northville residents for months. The plans, part of a revitalization project in the City of Northville, have left some residents questioning exactly what the term means.
Engineers plan to unearth the section of the river that was covered with a tunnel during the 1920s to create land for the Northville Downs racetrack. Experts say the section of the Middle Rouge was vibrant when covered almost a century ago, but has now deteriorated to a home for insects, fungi and bacteria. The once-thriving waterway has become a trickle but if "daylighted" as planned, it could again become a community attraction and development plans at the racetrack site have even suggested a "riverwalk" along the area.
Uncovering the section of the river and opening it as a public amenity was a sug- gestion of Northville city planners who requested the action from Hunter Pasteur, developers of the race track property, which takes up a huge portion of downtown Northville. The developer has reportedly agreed to partially fund the cost of bringing the river back to downtown. Plans would bring the river back to full strength and it would flow through the property. Planners suggest that with time, fish and other aquatic life might again return to the waterway.
Experts caution, however, that bringing the river back to full capacity will be a long and expensive process. The massive amounts of earth covering the cement tunnels will have to be excavated and removed, an extensive and expensive project.
No engineering plans or cost estimates for the daylighting project have as yet been submitted to city planners or officials, but the suggestion remains part of the ongoing plans for the redevelopment of the racetrack site at Seven Mile and Sheldon Road.
Plymouth Voice.