Armed Robbery suspect in custody of federal authorities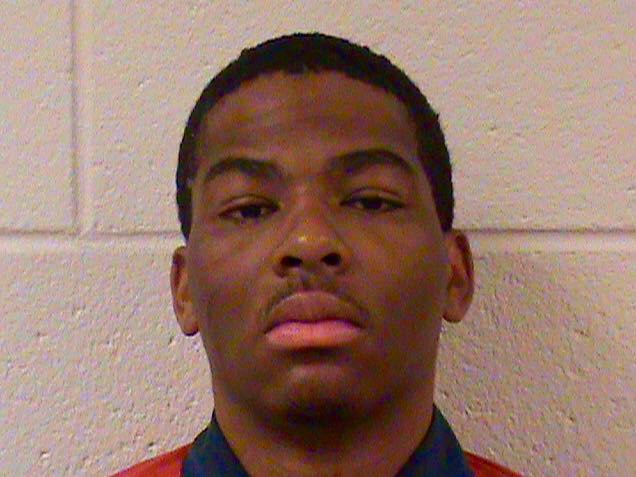 Lee Allan Phillips, Jr.
Sep. 20, 2018  PLYMOUTH EAGLE.
Plymouth Michigan News
Don Howard
Staff Writer
The U.S. Attorneys Office has confirmed the arrest of Lee Allan Phillips, Jr., 27, in connection with the armed robberies of two Northville CVS stores this month.
Phillips was arrested and turned over to the FBI Violent Crimes Unit by Northville Township Police less than 24 hours after an armed robbery at about 10 p.m. on Sept. 8, at the pharmacy located at 44300 Five Mile Road. Police have also tied Phillips to a prior robbery of the CVS- Haggerty-Six Mile Road store on Sept 4. The suspect fled that scene on foot heading southbound. No injuries were reported in the incident.
The charging affidavit from the FBI indicates that the suspect took $1,135.48 from the cash register in the Sept 4 robbery and threatened the store clerk with a long gun which he pressed into the clerk's back, demanding, "I want all the money out of the tills now."
In the second robbery, at about 9:41 p.m. Sept. 8, the suspect brandished a silver/black handgun.
The suspect fled the business toward a nearby wooded area. Several items were found by police in or around the wooded area including car keys, gloves, clothing items and a silver/black handgun, later determined to be a BB pistol, according to the charging document.
Law enforcement officers discovered a silver Chevy Impala in a subdivision near the store and observed a suspect matching the description of the perpetrator walk to the vehicle. When the man saw the law enforcement units in the area, he fled back into the wooded area, according to police reports.
Northville police obtained a search warrant for the Impala and discovered the suspect's driver's license and Michigan Department of Corrections parole identification.
Surveillance units observing the suspect's Northville address observed a man disposing of what appeared to be a shotgun into a nearby dumpster. The gun was retrieved by Northville police and determined to be the gun used in the Sept. 4 robbery, according to FBI documents.
The man was identified as a relative of Phillips. Police discovered Phillips hiding inside a storage closet in a nearby unoccupied townhouse unit and he was arrested without incident at about 2:30 p.m. July 9, police said.
A subsequent search discovered a bolt action rifle, an Eastern Arms shotgun, a lever-action short BB gun and a garbage bag of burr-covered black sweat pants and a white towel, police said.
Phillips is also a suspect in several other armed robberies including the July 18 robbery of a 7-11 in Canton, another 7-11 in Westland,  a liquor store in Livonia and a 7-11 in Redford.
Michigan Department of Corrections records show Phillips received an early- supervised release from the Alger Correctional Facility on July 10. He had pleaded no contest in Sept. 2012 to two counts of armed robbery in Wayne County, and was sentenced to 6-15 years. His scheduled release date was July 6, 2020.
No court date had been set for Phillips at press time.
Plymouth Voice.