Appeals court nixes ballot harvesting – Deadline now Nov 3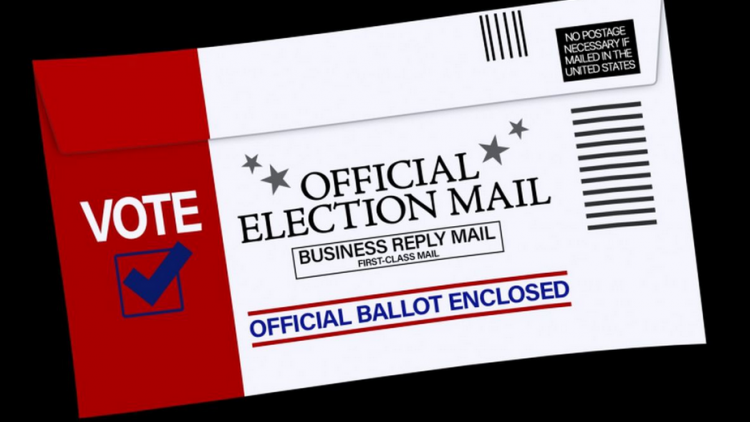 Oct. 17, 2020  PLYMOUTH VOICE.
Plymouth Michigan News
A Michigan Court of Appeals panel handed the GOP a huge win Friday when they overruled a lower court decision that favored Democrats and allowed ballot harvesting in the state.
The court also reinstated the Election Day delivery deadline for absentee ballots, overturning an earlier ruling that allowed for ballots to be returned as late as "two-weeks" after the election. Accordingly, Michigan voters must now have their absentee ballots to local clerks no later than 8:00 p.m. on Nov. 3.
Court of Claims Judge Cynthia Stephens, an appointee of Democratic Gov. Jennifer Granholm, ruled on Sept. 18 that Michigan clerks must accept late ballots so long as they are postmarked no later than Nov. 2 and received before the deadline for certifying election results, or 14 days after the election. 
Secretary of State Jocelyn Benson, also a Democrat, later was quoted as saying Stephens' ruling, "recognizes many of the unique challenges that the pandemic has created for all citizens and will reduce the potential for voter disenfranchisement due to mail delays."
As reported by the Detroit News, "In Friday's Court of Appeals decision, judges Thomas Cameron, Mark Boonstra and Michael Gadola ruled in a 3-0 opinion that the Court of Claims "abused its discretion" by granting injunctions that allowed for the collection of ballots by third parties and required clerks to accept late ballots if they were postmarked before Election Day and received within 14 days after Nov. 3."
Former Michigan Republican Gov. Rick Snyder appointed panel judges Cameron, Boonstra and Gadola during his tenure.
Plaintiffs in the case were the Michigan Alliance for Retired Americans, the Detroit chapter of the A. Philip Randolph Institute and three individual plaintiffs.
According to the language of Friday's ruling, putting limits on collection of ballots reflects the constitutional responsibility, "to regulate and preserve the purity of elections…On balance, the ballot-handling restrictions pass constitutional muster given the state's strong interest in preventing fraud."
After Benson and State Attorney General Dana Nessel failed to appeal, the GOP Legislature, the Republican National Committee and the Michigan Republican Party intervened and filed an emergency appeal which led to Friday's decision.
Benson urged voters who are mailing their ballots to do so no later than Monday, Oct. 19.
Plymouth Voice.