An insult to voters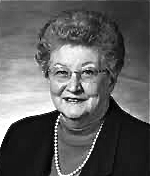 July 25, 2012  PLYMOUTH EAGLE.
It took a firestorm of public opinion and enough bad publicity to crack even the hardened shell of arrogance of Plymouth Township officials, but the League of Women Voters were allowed to host a candidates forum in township hall last week.
The township hall was filled to capacity with voters of every persuasion and the candidates who opted to appear were all supported by some members of the audience. Those who chose to stay away clearly demonstrated one of the serious problems with the incumbents in Plymouth Township today. It is our strong opinion that the only reason for an incumbent candidate to shun a meeting of this type, hosted by a non-partisan, informational group, is a serious reluctance to be questioned about issues or a blatant attempt to avoid demonstrating their lack of knowledge of issues.
We really don't know the real reason incumbent Kay Arnold chose not to appear to face the voters, we only know what some of her supporters said. That was that she could not appear at the meeting when she was of the opinion that the township policies did not allow a group like The League of Women Voters to use the building for this type of meeting. Despite the opinion of the township attorney who reviewed the permit application of the League and a review of the minutes back in 2008 when these "policies" were discussed by the board, Arnold allegedly felt she should not appear in such an "unsanctioned" forum.
We find that argument weak, ineffectual and downright insulting to the voters and to Arnold's supporters.
Arnold is the longest-serving member of this board. If anyone should be setting a high standard of conduct and demonstrating a level of historical perspective, it should be her. Yet she has, during the past few years, failed to question the conduct and decisions of the administration. She has offered no alternative solutions or viewpoints, but agreed with whatever the current supervisor and treasurer suggest or decide. She seems to, like so many of the other incumbents, feel that her position is so secure with voters that she no longer needs to be responsive to their needs or questions.
Perhaps every decision Arnold has made while on the board has been the best possible one for the community. We would find that difficult to believe, however, since she was part of the cabal that agreed to deny the public the right to vote on the public safety issue. If she has a compelling argument for those decisions, why would she not show up and tell people the rationale behind her actions? We've heard some of the laughable excuses her fellow board members have offered for these actions, but we honestly expected more from her, considering her length of service, her credentials and her past record.
Her failure to appear was far more disturbing and disappointing than any of the other displays of arrogance and self-aggrandizement others used to rationalize their conduct while failing to protect the rights of voters in Plymouth Township.
We were sorely disappointed in her absence but fully realize that her decision was a loud, and sad, demonstration of her lack of respect for those who trusted and elected her for so many years.