Alternate speaker set for Salute to Service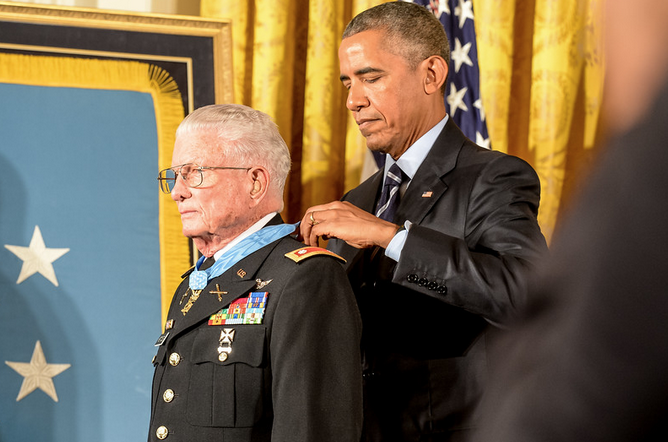 U.S. Army Lt. Colonel Charles Kettles -White House Medal of Honor Ceremony, July 18, 2016
Nov. 10, 2016  PLYMOUTH VOICE.
Plymouth Michigan News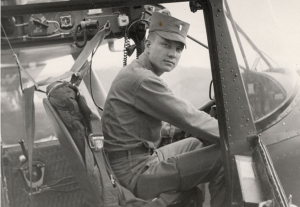 U.S. Army SSgt. Dewey Smith will take the place of the man who saved his life in Vietnam during the annual Canton Township Salute to Service set for Nov. 11 at the Village Theater at Cherry Hill.
Smith is one of the last eight soldiers of B Company who was rescued via helicopter by U.S. Army Lt. Colonel Charles Kettles on May 15, 1967. Kettles, who was awarded the Medal of Honor for his actions during the Vietnam War, was originally scheduled to speak at the ceremony but was recently taken ill.
The presentation will include video interviews with Kettles, who was awarded the nations highest military decoration by President Barack Obama at the White House. His life-saving efforts of rescuing soldiers trapped in a river valley in South Vietnam is credited with saving more than 40 soldiers and four of his own crew members. Kettles, a UH-1D Huey helicopter pilot, was serving as a flight commander assigned to the 176th Aviation Company.
Smith will discuss his recollections of being rescued by Kettles, who was described by President Obama, as "…the reason they lived and came home and had children and grandchildren. Entire family trees, made possible by the actions of this one man."
The program will also feature musical tributes sung by the Workman Elementary Choir, under the direction of Mrs. Keri L. Mueller.
In addition to the formal presentation, items for service men and women will be collected by the Michigan Military Moms, including individual size or travel size: disposable hand and foot warmers; foot and body powder; Q-tips; Beef Jerky; hot chocolate mix; wipes; granola/power bars; and monetary donations to offset postage. Please note that all items must be small enough to fit a 12 by 12 by 8-inch U.S. Priority box.
For more information about this free event at The Village Theater at Cherry Hill, call (734) 394-5300 or visit www.cantonvillagetheater.org.
The public is encouraged to attend this free event, presented by Canton Township. Doors will open at 6 p.m. for the public to enjoy exhibited military memorabilia displays and a cookie and punch pre-show reception, prior to the start of the formal stage presentation at 7 p.m.
The Village Theater at Cherry Hill is located 50400 Cherry Hill Road in Canton.
Plymouth Voice
Gallery: U.S Army photo by Sgt. Alicia Brand
Story Photo courtesy of Retired U.S. Army Lt. Col. Charles Kettles