Local tattoo artist facing sexual misconduct charges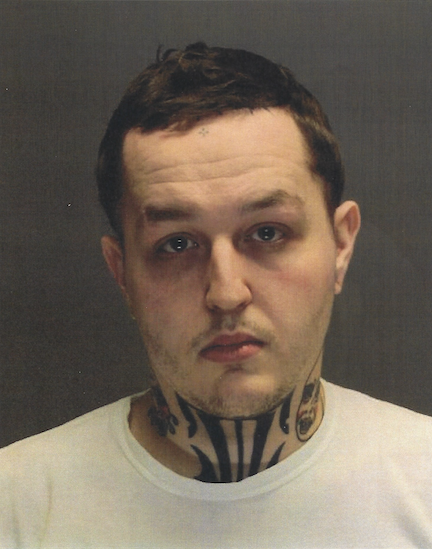 Dec. 22, 2019  PLYMOUTH EAGLE.
Plymouth Michigan News
Updated.
An area tattoo artist has been arrested on charges of criminal sexual conduct for acts that allegedly took place in the City of Plymouth in 2015.
Alex Boyko, 26, was arraigned Dec. 12 in 35th District Court before Judge Michael Gerou on three counts of fourth degree criminal sexual conduct. The charges are misdemeanors carrying a maximum penalty of 2 years imprisonment. Gerou ordered a $50,000, or 10 percent bond, no travel outside Michigan, and no tattooing of women without adult supervision in addition to wearing an electronic tether. Boyko was also ordered not to have contact with the victim in the allegations.
The complainant in the case claims that from April to June of 2015, Boyko, 26, of Livonia, had inappropriate sexual contact with her in Plymouth. The woman, now 25, is a Redford Township resident, according to reports from the office of the Wayne County Prosecutor. The charges indicate that the contact included coercion or force.
Tattoo artists in Michigan require county licensure or certification as body-art workers. Boyko had been accused two years ago on the feminist website Jezebel where it was alleged that Boyko had been accused by dozens of women of inappropriate sexual behavior. The alleged acts on that website ranged from lewd invitations to physical assault and were made by numerous women, all via social media, according to the website.
Boyko specializes in American tradition-style tattoos and he formerly served as a guest artist in shops across the Midwest and in Los Angeles, according to the Jezebel website.
According to the police report, the complainant and Boyko were interviewed by Plymouth detectives who determined that the alleged incident included tattooing outside of regular business hours at the Plymouth location, locking of the door to the place and the "tracing" of a tattoo on the victim's sternum.
Reportedly, Boyko's career was negatively affected by the Jezebel article and he was no longer offered any guest-spots at recognized tattoo establishments. Those "guest-spots" are a common practice, industry sources said, offered to tattoo artists visiting from other cities working on a commission-only basis. They are often granted at studios for a short period of time–from a few days to a week.
Officials did not release further details about the nature of the contact that prompted the warrant arrest by Plymouth police.
Boyko entered a not-guilty plea during his court appearance which some members of his family attended. He is due back at 35th District Court for a preliminary examination on the charges on Dec. 27. The defendant is represented by attorney Jeffrey Perlman.
Plymouth Voice.