Go-Fund-Me account set for family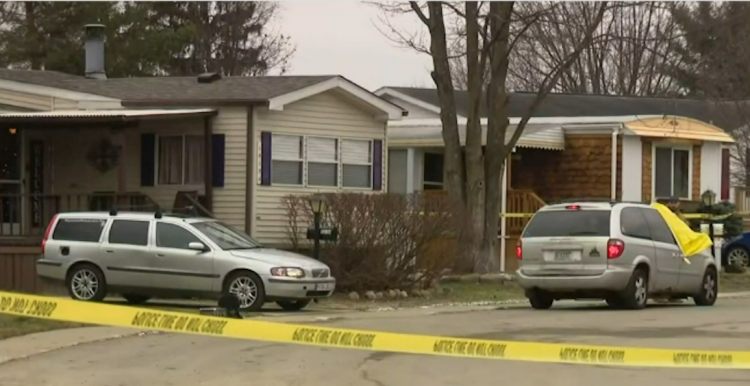 Dec. 19, 2019  PLYMOUTH VOICE.
Plymouth Michigan News
Plymouth Township police continue to investigate an apparent murder-suicide which occurred Dec. 17.
Evidence at the scene in the 14000 block of C Drive in the township indicate that 46-year-old James Salamay shot and killed his estranged wife, Christina, 37, before turning the weapon on himself.
According to police reports of the incident, officers responded to a call reporting shots being fired at about 6:45 a.m. last Tuesday.  Officers found the deceased woman in the driver's seat of a parked but running minivan in front of the home. Salamay was found dead inside the Plymouth Hills manufactured home, police said. Both had apparently died of gunshot wounds to the head.
Salamay had been appointed to the Plymouth Township Historic District Commission last summer and he was also reportedly active with Plymouth MI Discoveries.com and the Plymouth Historical Museum.
"We are shocked and saddened to learn of the events that occurred on the morning of December 17th. Jim was a well-respected historian who volunteered his time to educate people about the history of Plymouth. Our thoughts are with the family at this time." said Chairperson Wendy Harless of the Plymouth Preservation Network and Plymouth Township Historic District Commission. Member Jack Dempsey was one who suggested Salamay be contacted to see if he was interested in participating in the township commission.
"It's inconceivable and unbelievable something like this would ever happen with Jim."  Dempsey exclaimed.
Investigators suspect that the shooting may have been motivated by a custody battle over the couple's three children, 17, 13 and 12.  The pair was in the process of divorce,
A GoFundMe campaign has been set-up to raise money for a funeral and three children who were left behind.
"This morning my family suffered a devastating loss in a murder suicide," GoFundMe organizer Annette McCauley wrote. "My cousin was shot and killed by her estranged husband. Please keep the kids and our family in your prayers." The GoFundMe campaign had raised about $11,000 as of Thursday afternoon for Christina Salamay's funeral expenses and her children's care.
She said the Salamays were married for about 20 years and that Christina Salamay and her children moved into a relative's home because of "something that recently came to light" about three weeks ago. She said that Christina Salamay returned to the home Tuesday morning because her estranged husband had said he had money for their children.
"This is quite a shock," Township Supervisor Kurt Heise said. "He came very highly recommended to us. He certainly had the background and the interest. Our prayers go out to his children."
Plymouth Voice.