Weekend Ahead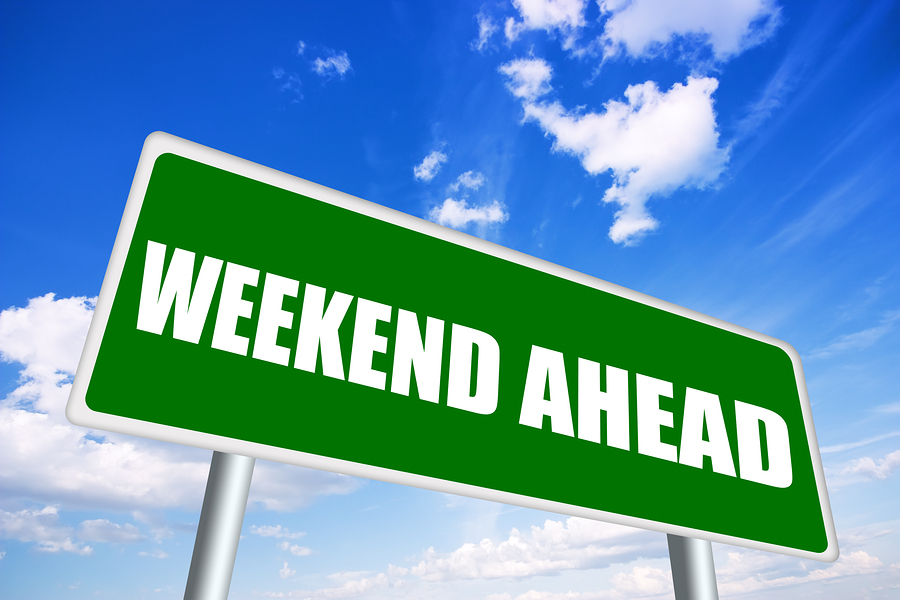 Aug. 12, 2014  PLYMOUTH VOICE.
Plymouth Michigan News
Susan G. Komen 3-Day -Downtown Northville and Plymouth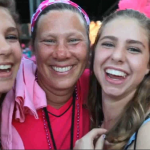 Each year, thousands of women and men come together in an amazing display of courage and commitment. They will walk 60 miles over the course of three days, each raising $2,300 or more in the fight to end breast cancer forever.
For the 5th year in a row, the walkers' route will bring them through Plymouth, and Northville, Come downtown and cheer them on.
Friday, August 15
7:00 a.m. – 7:30 a.m. Opening Ceremony
Suburban Collection Showplace
46100 Grand River Avenue
Novi, MI 48374
Mile Marker 5.75 (Exact Time TBD)
CVS Pharmacy
39350 W 9 Mile Road
Farmington Hills, MI 48167
Mile Marker 12.6 (Exact Time TBD)
Gill Elementary School
21195 Gill Road
Farmington Hills, MI 48335
Saturday, August 16
8:15 a.m. – 9:45 a.m., Mile Marker 4.9
Downtown Northville
Center Street
(between Dunlap & E. Cady Street – East Side)
9:15 a.m. – 1:00 p.m., Mile Marker 9.8
Kellogg Park – Downtown Plymouth
Ann Arbor Trail & Main Street
Plymouth, MI 48170
Sunday, August 17
10:15 a.m. – 1:15 p.m., Mile Marker 9.13
Warrendale Park Hines Drive
(Between E. Telegraph Road & Outer Drive)
Dearborn Heights, MI 48127
4:30 p.m. – 5:00 p.m. Closing Ceremony
Ford World Headquarters
One American Road
Dearborn, MI 48126
Miracle League opening day this weekend
"Every Child Deserves a Chance to Play Baseball"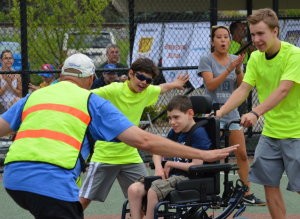 This Saturday, Aug. 16 is the opening day for Fall Season at The Miracle League of Plymouth, a nonprofit organization dedicated to providing children with physical and mental disabilities an opportunity to play organized baseball. The league is non-competitive, with all players getting to bat and circle the bases each inning.
Baseball diamonds weren't exactly designed with wheelchairs and crutches in mind. The Miracle League removes the barriers that keep children with mentally and physically disabilities off the baseball field and lets them experience the joy of America's favorite pastime. The home of the Miracle League is 357 Theodore Street in Plymouth behind Central Middle School.
Miracle League is about making new friends, building self-esteem and being treated just like other kids. To help the athletes, the Miracle League uses a 'buddy' system, pairing each player with an able-bodied peer. The result is a bond that cannot be described. The Miracle League serves children who suffer from any physical or mental disabilities, which causes them to be excluded, whether intentionally or not–from conventional youth Baseball leagues. According to the 2000 Census Bureau's states there are 5.2 million Children in our country who have disabilities between the ages of 5 and 19 and with young adults that number increases substantially. The first Miracle League field opened in Conyers, Georgia in April 2000. Word spread and by 2002, fields opened in South Carolina, Alabama, West Virginia, Chicago, and California.
There are presently 225 plus Miracle League Organizations across the country including Puerto Rico and Canada serving 100,000 plus children and young adults. The Miracle League has an aggressive plan to help local communities build complexes around the globe. Their plan is to help build 500 fields which will serve 1.3 million children with disabilities. The Miracle League Miracle League of Plymouth is a Member of The Miracle League Associations, Conyers, GA.
Visit their website at www.miracleleagueplymouth.org for more information, or contact Miracle League of Plymouth at info@miracleleagueplymouth.org.
15th Annual Old Village Restaurant Crawl- Old Village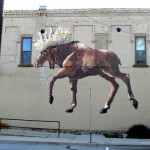 The Plymouth Community Chamber presents the 15th annual Old Village Restaurant Crawl 5:30-8:30 p.m. Monday, Aug. 18.
Tickets are $15 for adults and $5 for children under 12. They can be purchased at the chamber office, 850 W. Ann Arbor Trail, in downtown Plymouth. Tickets can also be purchased by calling 734-453-1540.
This year, the Crawl features five eateries. Last year's event was sold out and chamber officials are encouraging people to buy their tickets early.
Participating this year are Hermann's Olde Towne Grille, Liberty Street Brewing Co., Plymouth Fish & Seafood, Station 885 and AQUA.
Penn Theatre at Kellogg Park
THE FAULT IN OUR STARS – Rated PG-13
Friday, August 15 at 7:00 and 9:25 p.m.
Saturday, August 16 at 7:00 and 9:25 p.m.
Sunday, August 17 at 4:15 and 7:00 p.m.
All seats $3.00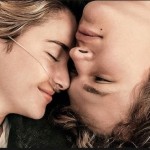 The story is narrated by a sixteen-year-old cancer patient named Hazel Grace Lancaster, who is forced by her parents to attend a support group, where she subsequently meets and falls in love with the seventeen-year-old Augustus Waters, an ex-basketball player and amputee.
The title is inspired from Act 1, Scene 2 of Shakespeare's play Julius Caesar, in which the nobleman Cassius says to Brutus: "The fault, dear Brutus, is not in our stars, / But in ourselves, that we are underlings."
From the novel directed by Josh Boone and starring Shailene Woodley, Ansel Elgort and Nat Wolff was released on June 6, 2014.

Plymouth Voice