Wayne County Canvassers engaged in Plymouth Township election recount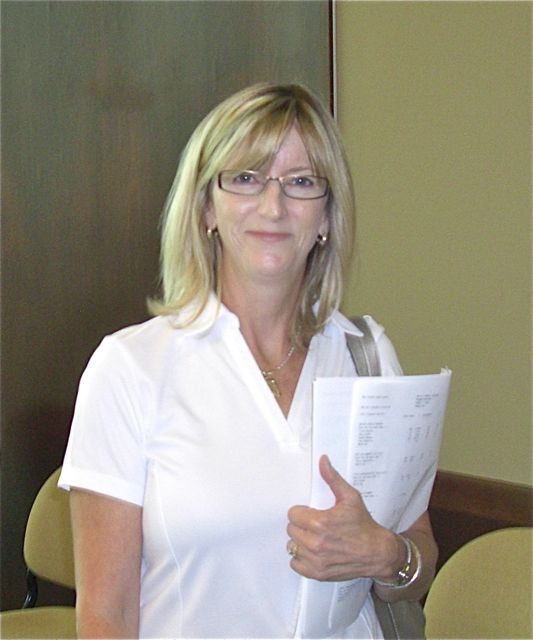 click above to REVIEW PHOTO GALLERY
September 21, 2012  PLYMOUTH EAGLE – UPDATE
Nancy Conzelman and Ron Edwards remain the winners in the Aug. 7 Republican Primary Election in Plymouth Township following a recount of the ballots completed last week.
The recount found an additional 14 votes for Conzelman, who will now be unchallenged for the office of township clerk.
The new totals for the office of treasurer found an additional 13 votes for Edwards and an additional nine votes for challenger Ed Schulz. The original totals showed a margin of 400 votes for Edwards.
September 13, 2012  PLYMOUTH EAGLE.
The Wayne County Board of Canvassers were fully engaged today inside Plymouth Township Hall after deciding to grant the request of two candidates and recount the votes in the Aug. 7 primary election in Plymouth Township.
The votes in the Aug. 7 primary election in Plymouth Township are being recounted, despite the protests of the apparent winners.
The Wayne County Board of Canvassers was not convinced by the arguments of incumbent Plymouth Township Treasurer Ron Edwards who was declared the unofficial winner of the election by 400 votes. He defeated Republican challenger Ed Schulz, who requested the recount immediately after the election.
Republican Nancy Conzelman, a first-time candidate, defeated incumbent Township Clerk Joe Bridgman by a mere eight votes.
The board of canvassers decided to recount the votes in that race as requested by Bridgman despite Conzelman's objections.
Conzelman, who paused briefly for a photographer and smiled uneasily, was heard saying, "I don't suppose you will publish anything good about me?"
Both Conzelman and Edwards argued that Schulz and Bridgman had not shown evidence of the fraud of elections mistakes alleged in the recount petitions.
Of particular interest to the canvassers was that a total of 383 absentee ballots were spoiled after voters crossed party lines.
Edwards, seeking his fifth term, was seen nervously pacing the crowded room filled with volunteers, canvassers and spectators.
The winner in the treasurer's race will face Rita White, a Democrat. There is no challenger for the clerk's position.