Victorian Heritage is celebrated in Northville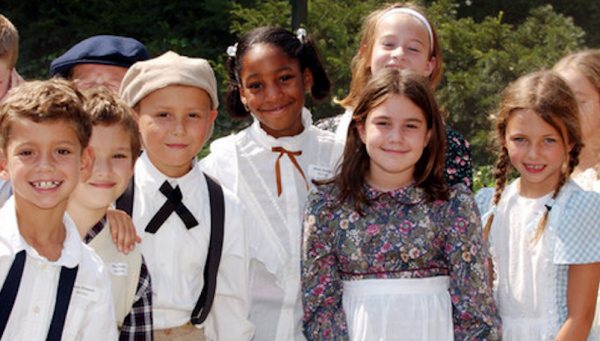 Sept. 14, 2017  PLYMOUTH EAGLE.
Plymouth Michigan News
A celebration of the history of Northville begins tomorrow throughout the community.
The Northville Heritage Festival, celebrating 150 years of the community, is planned for 5-11 p.m. Friday, Sept. 15, from 11 a.m. until 11 p.m. Saturday, Sept. 16 and from 11 a.m. until 4 p.m. Sunday, Sept. 17.
This is the 29th year of the annual event, formerly the Victorian Festival, presented by the Northville Chamber of Commerce.
The Heritage Festival will begin Friday with the traditional Victorian Parade when local residents dress in authentic Victorian attire and stroll through downtown in tribute to the founders of the community. The festival will continue with events throughout the weekend including community non- profit booths with goods and food for sale, live entertainment at several locations throughout downtown, a Kids Zone, crafters, horse and carriage rides and the always popular Heritage Festival Saloon.
As part of the celebration, Northville will commemorate the 150th anniversary of the incorporation of the village. To celebrate this milestone, the city will celebrate with a concert at 1 p.m. Saturday in Town Square featuring the Dodworth Saxhorn Band.
Festival goers will be able to see banners and posters throughout downtown that offer a glimpse of 1867 Northville. Historic signage will be featured at each of the four corners at Main and Center, which mark the epicenter of downtown. The origins of these four distinct sites began with the first settlers in the community in 1827.
Saturday night at the Saloon will be dedicated to supporting veterans with all admission revenue going to the local Northville American Legion. Big Ray and the Motor City Kings will be providing the entertainment from 7-9:30 p.m.
The Pancake Breakfast returns from 8 a.m. until 11 a.m. Saturday, Sept. 16 behind the Northville District Library and city hall, in the same tent used for the Victorian Saloon during the evenings.
This year, the fundraiser will benefit the Northville Kiwanis Club Maybury Playground Project. The club will be partnering with the Northville Township Firefighters Charity Fund to build a brand new playground at Maybury Park.
Pancakes, sausage, milk, juice and coffee will be served. Tickets are $6 and children 4 and younger eat free. Family ticket packs are available for $25 and cover all members living in the same household. Tickets can be purchased at the door or in advance at NorthvilleKiwanis.com or The Northville Gallery, 123 E. Main St.
A complete schedule of Heritage Festival activities is available at www.northvilleheritagefest.com.
Plymouth Voice.