Power outage strikes city, again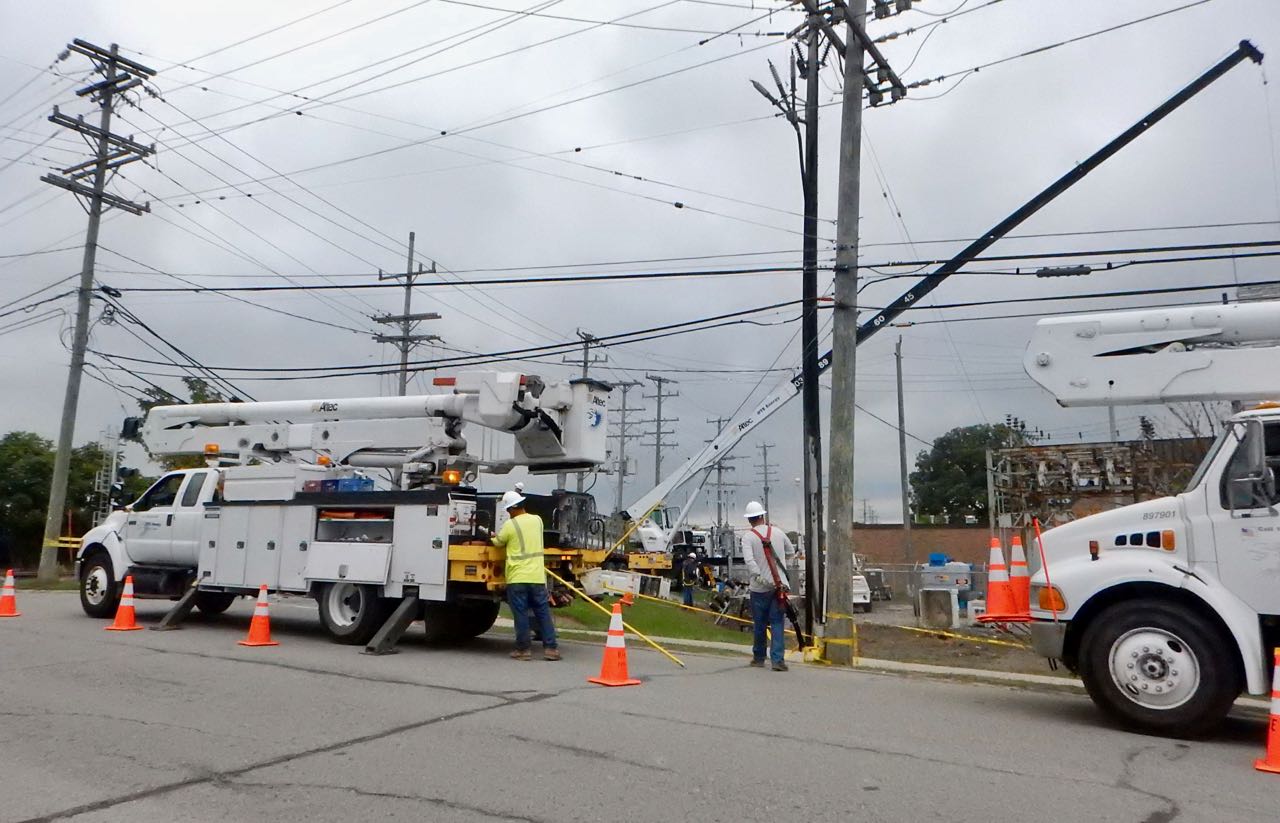 DTE Energy crews arrive at Plymouth Sub-station Wednesday afternoon.
Sept. 13, 2017  PLYMOUTH VOICE.
Plymouth Michigan News
A temporary generator was blamed for an outage that cut power throughout Plymouth on Wednesday afternoon when the unit failed at the DTE Energy Sub-station on Farmer.
Emergency line crews were dispatched to the the site where last month an explosion and major fire left 4000 residences and business in the dark for over 36 hours.
After the fire DTE set-up portable power generators as the main source of supply for the city during the re-construction period.  Crews said they were planning to jump over to another generator for the restoration.
A DTE spokesperson on scene estimated the outage "Shouldn't last more than a couple of hours."
Plymouth Voice.
Photo © Don Howard-Associated Newspapers