Tribute to Memorial Day in Northville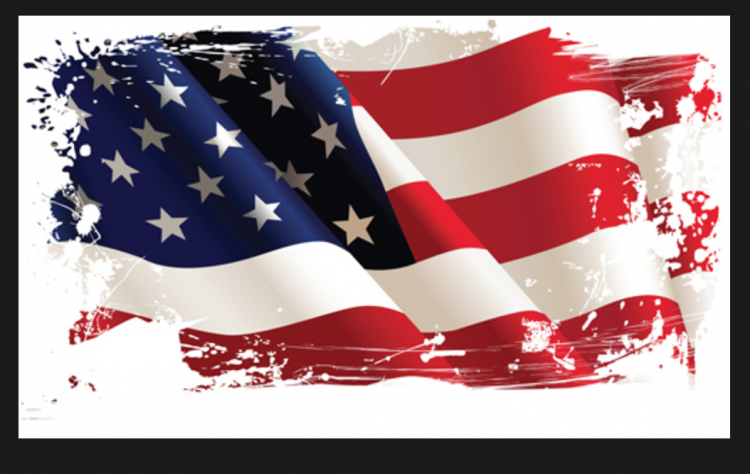 May 25, 2020  PLYMOUTH VOICE.
Plymouth Michigan News
By: Brian Turnbull – Mayor
With the pandemic still in our midst, the Memorial Day parade and activities to honor our vets have been cancelled. This is the first time in 152 years, since the inaugural gathering in 1868, that we will not hold this event.
In lieu of our local Memorial Day commemorations, I would like to share with you some of my personal recollections of this day.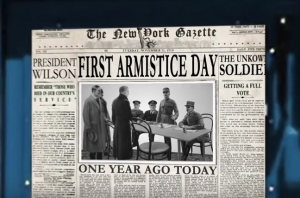 As many have experienced, Northville's Memorial Day parade concludes at our own mini-Arlington – the Veterans Memorial Section of Rural Hill Cemetery, which is maintained by our VFW post and their Auxiliary. Their volunteers annually place flags throughout the cemetery on each fallen hero's gravesite. This activity has been part of my life these past 60 years and that of my family well before that. My father, a past historian and WWII Marine Air Corp vet, is buried in Rural Hill; my brother, who has a memorial bench in Northville's Town Square, served his country during the Vietnam era. And my mother, who was born on the day WWI ended (Nov. 11, 1918, now Veterans Day), did her part by being a "Rosie the Riveter" at the B24 Liberator Bomber plant at Willow Run.
Looking back to yesteryear, Oct. 10, 1918, Mr. & Mrs. Green of Northville received official notice that their son Lloyd, of the U.S. machine gun battalion, had been killed in a front-line battle in France. As with so many others, Lloyd Green paid the supreme price for liberty and humanity. Buried in Rural Hill as the only soldier killed in action in World War I, the VFW Post 146 is named after him. Notably, there are many other veterans from that era and the years beyond whose final resting place is Rural Hill.
Memorial honors go back even further than WWI, as records tell us a Civil War soldier named John Lewis marched in Northville's Centennial Parade in 1927, along with other veterans of that war. This is captured on a classic video used for local history lectures. Mr. Lewis was the last known Civil War vet in the greater Northville area when he passed on Jan. 1, 1941. Additionally, in 1932, the Northville Record tells us that Civil War veteran Marvin Bogart was in attendance at the Memorial Day parade at age 92, riding in the car of Luther Lapham. During the cemetery ceremony, he listened to the annual reading of "In Flanders Fields" as read by Fred Casterline.
Early veterans in our cemeteries include many original settlers… you will recognize some of the names:
• War of 1812: William Dunlap, Robert Purdy, Eli Simmons, Eugene Starkweather, Joe Allen, Avery Downer, Caleb Harrington, Rev. Anson & Asa Sha, Asa Sloan & Oliver Whitaker
• Civil War: Alfred Beal, Ed Horton, William Little, William Hastings, Sylvester Babcock, Alexander Hamilton, William Clark, Eugene Clarkson, William Downer, Leander Ferguson, Harvey Goodell, Allen Harmon, John Hughston, Achmed Lawson, Hiram Lount, Lester Clinton Lyke, Daniel Palmer, Elias Perrigo, William Slater, Perrin Wight and Lester Withee
• Spanish American War: Frank Lewis
Growing up in Northville, I have many memories of the Memorial Day holiday, with its 21-gun salute and the elite VFW Team organizing everything. The NHS band playing taps and patriotic songs tugged on our heartstrings. Especially moving, the poem In Flanders Field was always recited during the ceremony. Written by John McCrae while remembering a WWI battle in Belgium during 1915, this war poem truly captures the raw emotion of those who served and sacrificed. I highly recommend it to everyone for this Memorial Day. The VFW has an original handwritten copy, but you can also find it online.
Plymouth Voice.