Ivywood Classical Academy wins Scholars Cup Prize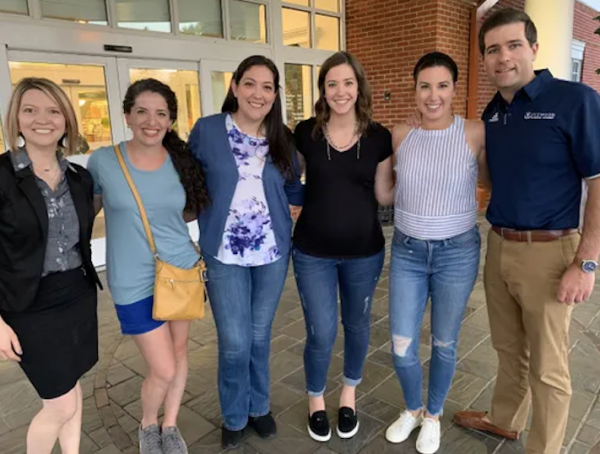 May 28, 2020  PLYMOUTH VOICE.
Plymouth Michigan News
Ivywood Classical Academy has been named Barney Charter School Initiative's 2019-2020 Scholars Cup winner. The Scholars Cup is a yearly competition among any Barney Charter School Initiative affiliated schools that wish to participate. This annual competition highlights the distinctive classical curriculum of the BCSI-affiliated
schools.
"We are thrilled to receive this award – especially in our first year of existence! Our students and teachers worked hard on creating meaningful entries that showcased their classical knowledge," said Ivywood Principal Stephanie Kooiker. "We plan to put the $2,000 prize money toward our classical artwork curriculum as well as artwork
for our student hallways."
In addition to honor the Cantharus Optimus trophy, Ivywood is the recipient of a $2,000 prize to be used for curriculum and classical art. The rules and parameters of the competition are created by the Curriculum and Instruction team at Barney Charter School Initiative. Participating schools submitted entry from each grade level in response to the corresponding challenges. Teachers chose one student's work to represent their grade level from their school.
Ivywood Classical Academy school level winners:
Kindergarten – Nolan M.
1st Grade – Zarynn B.
2nd Grade – Madalyn D.
3rd Grade – Olivia W.
4th Grade – Sophie G.
5th Grade – Nathanial B.
Ivywood Classical Academy is a kindergarten through eighth-grade tuition-free school located in Plymouth Township. The school opened its doors in 2019 with its starting enrollment at 130 k-8 students.
The school's classical education model embraces the concept of educating the whole child and the notion that children are more than their standardized test scores. We believe this educational philosophy is transformational and promotes a love of lifelong learning.
For more information visit:  www.ivywoodclassicalacademy.com.
Plymouth Voice.