Think Spring – Pure Michigan; Ann Arbor is alive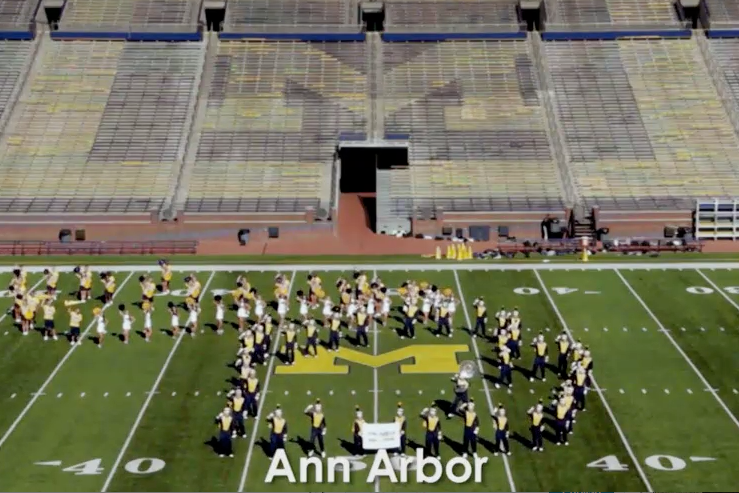 Mar. 24, 2013  PLYMOUTH VOICE.
Arts, Culture, Music: Ann Arbor
This summer, A2 becomes A3 — Ann Arbor + Arts
Technically, the Ann Arbor Art Fair is four fairs, but whatever the numbers, it adds up to one mind-blowing artistic voyage this July 18-21. The original Ann Arbor Street Art Fair has joined forces with the Summer Art Fair, the State Street Area Art Fair, and the South University Art Fair to host one of Ann Arbor's premier events. This year marks the Fair's 53rd year, and we'll ring it in with an expected 500,000 visitors. Reserve your hotel and be among them. You don't want to miss this one.
Major in music at U of M
2013 will mark the 100th anniversary of the University of Michigan's Hill Auditorium, a venue that has set the stage in the past for world-renowned acts such as the Vienna Philharmonic, Rachmaninoff, and Jessye Norman. The University Musical Society — opening its 134th season this year with Yo-Yo Ma, Wynton Marsalis, the New York Philharmonic and more — continue the tradition of utilizing Hill's five-star acoustics for its guest performers.
Museums galore!
Ann Arbor is a museum enthusiast's dream destination. The world-renowned University of Michigan Museum of Art contains nearly 19,000 pieces, including works by Pablo Picasso, Claude Monet, Max Beckman and Joshua Reynolds. The U of M campus is also home to the Kelsey Museum of Archaeology and the University of Michigan's Museum of Natural History.  Beyond campus, the Ann Arbor area offers an eclectic variety of inspiring independent galleries, including the Clay Gallery, Selo/Shevel Gallery, WSG Gallery, and the River Gallery Fine Art, among many others.
Take in some high performance
All the world's a stage, yes. But only in the Ann Arbor Area will you find places like the Purple Rose Theatre Company — founded by actor and local, Jeff Daniels in Chelsea, MI. See On Golden Pond, June 21 – September 1, and save with hotel specials. If you prefer to spend the evening with a great singer/songwriter, experience The Ark: Ann Arbor's 400-seat nonprofit home for acoustic music. The Ark's world-class reputation speaks to the quality of its programming — with over 300 performances each year. This summer, reserve your tickets for acts like Edwin McCain on July 12, Junior Brown on July 22, and Mindy Smith on August 1.
The best in music, museums, theater and more. The arts are vibrantly alive in Ann Arbor.
|News Plymouth Michigan
Credit:  MICHIGAN ECONOMIC DEVELOPMENT CORPORATION 2013