Campgrounds are open in Pure Michigan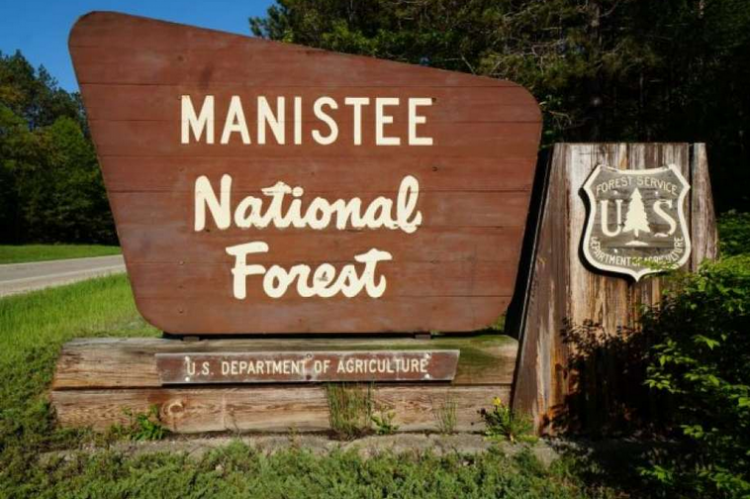 Jun. 11, 2020  PLYMOUTH VOICE.
Plymouth Michigan News
The Michigan Department of Natural Resources has announced that dispersed camping and state forest campgrounds are open. State park campgrounds will open June 22. Now is the time to plan your Pure Michigan vacation getaway. 
Adventure awaits at the Huron-Manistee National Forests
Almost a century ago, the federal government took ownership of nearly a million acres of cutover timberland in Michigan's Mitten, creating the Huron and Manistee National Forests, which were combined in 1945. The move opened a vast patchwork of property to public use. In the decades since, untold visitors have discovered the treasures those forests hold… Thousands of lakes. Pristine rivers with prolific runs of native trout. Sandy beaches on lakes Huron and Michigan. A forest reborn, now with the addition of thousands of campsites and 330 miles of trails. And special surprises, too, like the thrill of spotting a rare tiny songbird and the chance to hike among the world's largest expanse of freshwater dunes.
BIKE TOURING WITHIN THE BIG M
The 37-mile Big M trail network rises and dips through the Udell Hills east of Manistee. Novices test their skills on the inner loop that mostly follows two-track through a leafy canopy of hardwood forest. Riders looking for more challenge will find it on the outer loop, where sandy singletrack climbs pay off with hilltop views.
Within the Big M, riders create different loop combinations, and also access the multistate North Country National Scenic Trail. The linear route stretches from New York to North Dakota and cuts a 1,150-mile path across Michigan. Mountain bikers are welcome on a portion of the 121-mile stretch of the NCT beginning in Marilla and passing through the Manistee National Forest. Spin through hardwood, pine and birch forests, across multiple rivers and creeks and alongside lakes and ponds. (Check at the trailheads and on maps for information on allowed uses and parking fees.)
At Hungerford Lake west of Big Rapids, smooth singletrack with lots of short climbs and descents makes for a fun, flowy ride. Ten miles loop through oak and aspen among a larger equestrian trail network.
BIRDING ADVENTURES
Between Ludington and Manistee, the prevailing breeze off Lake Michigan shapes 3,450 acres of shifting sandy hills at Nordhouse Dunes. The reward for churning through the sand: an isolated stretch of beach, part of a federal wilderness area. Inland off M-37, pink lady's slipper and other native blooms thrive in the Loda Lake Wildflower Sanctuary north of White Cloud.
One of the state's most elusive native birds, the Kirtland's warbler, nests among stands of jack pine east of Grayling. The Mio Ranger District Office offers daily guided warbler tours starting at 7:30 a.m. from May 15–31, along with maps of the self-guided Jack Pine Wildlife Viewing Tour.
FASCINATING SCENIC DRIVES
The ever-changing forest unfurls through your windshield on scenic drives, with plenty of reasons to pull over and explore. The River Road National Scenic Byway follows the AuSable near Oscoda for 22 miles, winding along high sand banks and past the Lumberman's Monument, with grand views of water, woods and wetlands.
In Manistee County, the Bridges and Dams route includes stops at a railroad bridge that swings to make way for freighters, and the 245-foot-long "Little Mac" footbridge over the Manistee River.
TRAILS, TRAILS AND MORE TRAILS
The aptly named Highbanks River Trail runs parallel to the lower AuSable River for 7 miles, winding through red pines and popping out at overlooks for views across the river valley. Dunes at the east end make a great picnic spot. Near Oscoda, the Eagle Run Trail adds a 7-mile trail system along the river.
Across the state near Mesick, the Manistee River Trail follows the east bank of the Manistee River, climbing up ridges, crossing bridges over creeks and descending through ferny glades.
Backpackers find plenty of room to roam in the nearly 10,000-acre Hoist Lake foot travel area west of Harrisville. Nineteen miles of trails notch through wooded hills and wetlands, with backcountry campsites scattered along shores of a half-dozen lakes.
Time and endurance are the only limits for a backcountry hiking and camping adventure along the North Country Trail. A 25-mile southbound hike from Bowman Lake hopscotches along several small lakes en route to White Cloud.
RIDING THE CURRENTS
Those soothing Zen-like sound machines could've been inspired by the White River, gurgling softly on its serpentine route toward Lake Michigan. Slip a canoe into the waters of Sischo Bayou near Hesperia to float the White's designated "semi-primitive nonmotorized area" through undeveloped national forest of aspen, oak and pine.
It takes some deft paddling skills to navigate the swift water and occasional obstacles along the Pine and Pere Marquette rivers southwest of Cadillac. The effort pays off: Clear, cool waters support brown trout and salmon, and wildlife such as deer, otters and herons are common along its banks. Check in with the ranger station for regulations on float permits and fishing.
On its long run from north of Grayling to Lake Huron, the AuSable River, a designated national scenic river (from Mio to Alcona Pond), is a revered blue-ribbon trout stream and a popular tubing float. For peaceful paddling, it's tough to top the South Branch, flowing through the undeveloped Mason Tract, or the broad, mellow waters of the lower AuSable near Glennie.
THE PERFECT CATCH
East of Grayling, the storied AuSable is a pilgrimage every fly angler must make. Try to trick the wily browns in the "Holy Waters," a 9-mile fly-only stretch of pristine river from Burton's Landing to Wakeley Bridge.
Like the AuSable, the Manistee reigns as one of the finest trout streams east of the Mississippi. Spunky wild trout thrive in its cool, caramel waters. Along with trout in its upper reaches, the Little Manistee draws anglers for steelhead fishing in the broad waters below M-37.
SERENE LAKESIDE CAMPGROUNDS
The Huron-Manistee abounds with tucked-away lakeside campgrounds where you can make the most of water and woods. Set up camp alongside small and serene Nichols Lake or Benton Lake near White Cloud, or Jewell Lake near Barton City, each with a swimming beach, dock and boat launch.
For access to bigger waters, the Hemlock Campground occupies a quiet shoreline on the southern arm of Lake Mitchell, a 6-square-mile lake near Cadillac with reliable fishing.
Boaters can really get off the grid along the pools of the lower AuSable—like Foote Pond and Cooke Pond—where the national forest has established backcountry sites. They're difficult to reach by land but a cinch by water. (Reservations and permits required.)
For more information about all these outdoor adventures, visit the Huron-Manistee National Forests.
© Michigan Economic Development Corporation
Plymouth Voice.