Supervisor seeks congressional nomination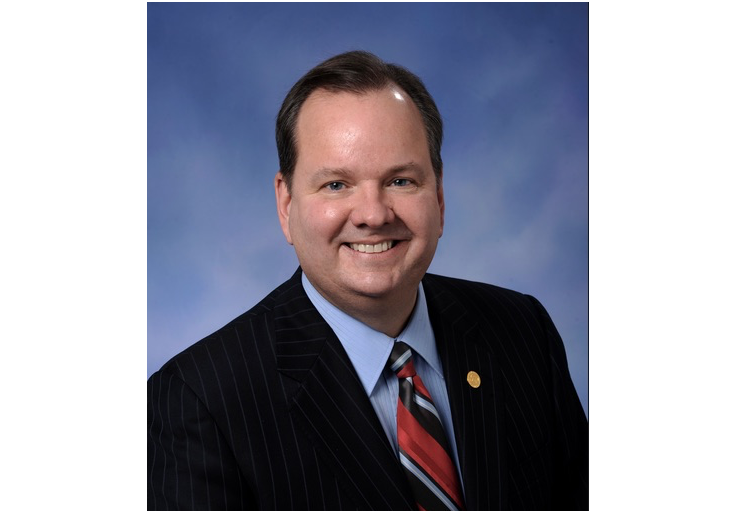 Oct. 23, 2017  PLYMOUTH EAGLE.
Plymouth Michigan News
Don Howard
Staff Writer
It's been just 10 months since former State Rep. Kurt Heise was sworn into office as Plymouth Township Supervisor, following a stunning write-in campaign victory.
Last week, with less than a year on the job, Heise announced his candidacy for the Republican nomination for the U.S. House of Representatives in the 11th Congressional District. Heise is the latest declared candidate for the 11th District seat currently filled by Republican Dave Trott, who opted not to seek re-election. Other already declared candidates for the nomination include former State Rep. Rocky Raczkowski, Rep. Klint Kesto and former Trump co-chairperson Lena Epstein.
"My background makes me qualified to serve. I'm throwing my hat in the ring. It's a once-in-a-lifetime chance," Heise said.
"We all know Washington isn't working. It's become a swamp of greed and gridlock that hinders the American Dream. Politicians on both sides refuse to do their jobs and we get stagnation instead of solutions. I can't sit on the sidelines and watch this continue," Heise stated in a prepared release.
In May 2016, incumbent township officials fueled in part by dark money Political Action Committees (PACs) succeeded in having Heise's name removed from the local ballot based on an omission on a filing affidavit. Heise then mounted his write-in campaign and easily defeated his opponent for the supervisor's job. Heise garnered strong grassroots support from local residents who banded together to support and campaign door-to-door for him throughout the township.
Many of those past supporters are unhappy about his decision to leave the $101,000 annual job they worked to help him win. Some are saying he's an ambitious politician seeking power with no regard for the supporters who trusted his campaign rhetoric and promises to dedicate himself to managing Plymouth Township.
"I love this job (supervisor) and I keep my promises. If you look at the platform I ran on, we've re-established a relationship with the city and Northville Township, look at the Five Mile Corridor. It's been a year and we're already seeing terrific results," he said. "I'm township supervisor and I'm running for office, just like Calley, Schuette and Colbeck who are also running for office. I'm not guilty. If you're a state representative, like I was, you're always running for office. I'm also an elected official who's running for office," Heise said last week.
One of Heise's arguments to critics promotes the benefit he claims the township might realize should he be elected to serve in congress.
"It would be great to have a congressman from Wayne County who calls Plymouth Township his home. It would be great to get someone in Congress from Plymouth who understands the local problems, like the train delays and the Northville landfill situation." The former state representative is the first candidate to enter the Republican race from Wayne County. The district includes parts of Wayne and Oakland County and has an estimated population of 710,000.
Heise said he is aware of the other declared candidates for the nomination and that he understands even more candidates could join the race.
"I know there's a lot of competition. It's the first time the seat has been open since 1992, he said. "I didn't force Trott to retire, the timing was unexpected."
Plymouth Voice.