Second suspect arrested in Canton homicide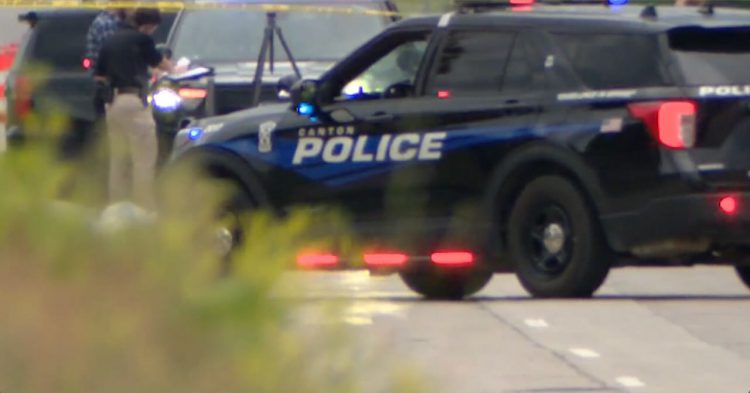 July 14, 2022  PLYMOUTH VOICE.
Plymouth Michigan News
Updated
Canton Police report Maria Phillips, 33, was arrested and arraigned by 35th District Court Judge Michael Gerou, June 16, on charges of Accessory After the Fact to a Felony, related to a shooting on June 10, wherein a 37-year-old Belleville man was killed in what was thought to be a road rage incident. Phillips is being held on $500,000 cash bond at the Wayne County Jail.
Police say a second suspect was arrested in Illinois for a homicide warrant related to the case and is currently awaiting extradition back to Michigan.
June 10, 2022  PLYMOUTH VOICE.
Plymouth Michigan News
The Canton Police Department is investigating a possible road rage shooting that occurred today, June 10, at approximately 5:18 p.m. on Haggerty Road between Palmer and Michigan Ave.
Authorities say the incident that left one victim dead may be related to a traffic altercation.
Police report the victim, a 37-year-old Belleville male who sustained multiple gunshot wounds, was transported in critical condition by the Canton Fire Department to a local hospital and later succumbed to his injuries.
The shooter is described as an unknown male driving what is believed to be a 2013 – 2017 gray Chevrolet Equinox was last seen traveling northbound on Haggerty near Haggerty Circle.  Police say a second vehicle possibly involved is a newer model white Dodge Ram pickup truck with black trim, last seen northbound on Haggerty Road.
Anyone who may have any information is asked to contact the Canton Police Department at 734/394-5400, at the auto attendant, press 2, then 1.
Plymouth Voice.