Remembering those who died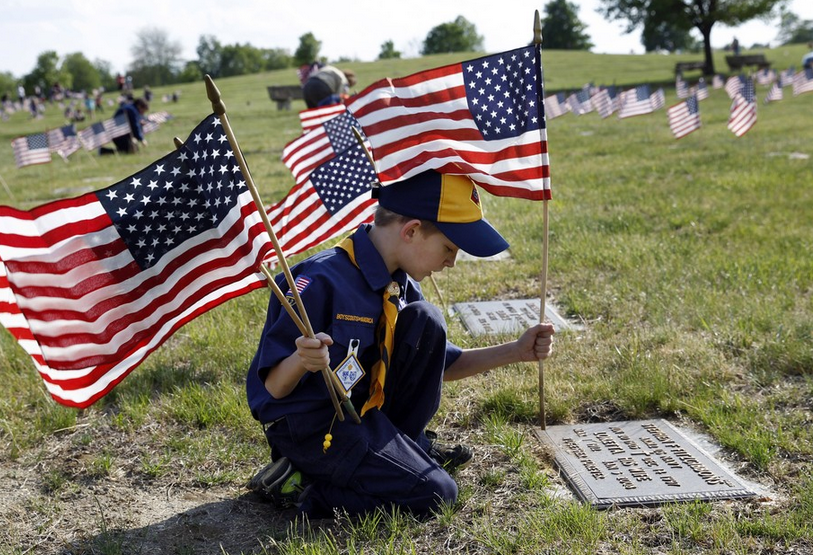 May. 23, 2015  PLYMOUTH VOICE.
Plymouth Michigan News
On Monday in Plymouth as in cities across the nation we remember those who served and those made the ultimate sacrifice.
Plymouth
On Monday, residents will gather in downtown Plymouth for the city's Memorial Day service. A parade starts at Main and Wing Street at 9:00 a.m. and move to Church and Main at the Veteran's Park. The Vietnam Veteran's of America,  Plymouth Chapter 528 will march in the parade.
Northville
In Northville residents observe Memorial Day when a Parade organized by the VFW Post 4012 will steps off at 10 a.m. from Griswold and Main streets in downtown Northville.
The parade will continue north of Griswold to west on Main to south on Wing to west on Cady, stopping at Oakwood Cemetery. Marchers will then continue to First Street, march south to Fairbrook, west to Rural Hill Cemetery to the Veterans' Memorial.
The Meaning of Memorial Day
By: Claudine Zap
Vietnam Veterans of America, Plymouth-Canton Chapter 528
Memorial Day, originally known as Decoration Day, a day dedicated to the Civil War dead, when mourners would decorate grave-sites as a remembrance. The holiday was first widely observed on May 30, 1868, when 5,000 people helped decorate the grave-sites of the 20,000 Union and Confederate soldiers buried at Arlington National Cemetery. Some parts of the South still remember members of the Confederate Army with Confederate Memorial Day. After World War I observances were widened to honor the fallen from all American wars, and in 1971 Congress declared Memorial Day a national holiday.
Cities and towns across the country now honor military personnel with services, parades, and fireworks. A national moment of remembrance takes place at 3 p.m. At Arlington National Cemetery, headstones are graced with small American flags. This day is not to be confused with Veterans Day, which is observed on November 11 to honor military veterans, both alive and dead.
Plymouth Voice.
Photo: Mel Evans, Associated Press