Power failures prompt public forum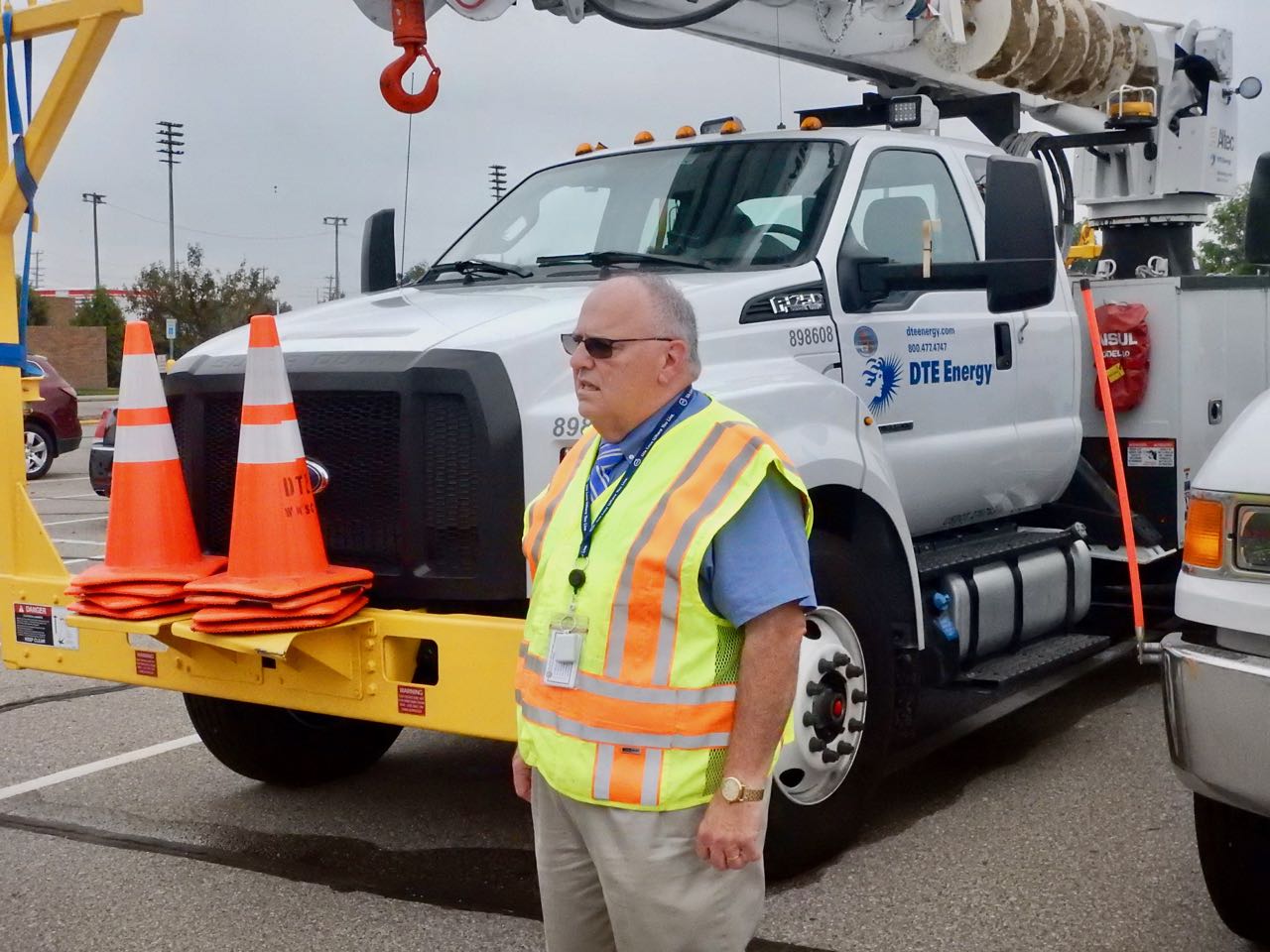 Plymouth City Manager Paul Sincock, August 2017.
Jun. 14, 2018  PLYMOUTH EAGLE.
Plymouth Michigan News
Don Howard
Staff Writer
DTE Energy engineers and senior staff members are again planning a public meeting to address criticism and public outcry regarding continued power outages in the City of Plymouth during the past year. The meeting is planned for 4-7 p.m. tomorrow, June 15, at the Plymouth Cultural Center.
Last week DTE employees removed two temporary generators and activated two new transformers installed at the Farmer Street substation that controls the voltage for 4,000 city residents. Work at the approximately 70-year-old facility has been ongoing since an explosion and fire destroyed the transformers last August. The rebuilding and repair work is said to be near completion.
In a letter addressed to city officials, DTE Regional Manager Barbara J. Rykwalder said they "recognized the frustration they have caused residents and businesses," and the dependability for electric service in the Plymouth community has been "beneath their high standard."
"We want you to know DTE Energy is taking action to fix the problem," Rykwalder said in her letter.
She made no mention of the ongoing power outage problems Plymouth Township that reportedly originate from the DTE Powell Road Substation according to people, familiar with the matter.
Last Saturday, township residents lost power for three and one-half hours when an insulator failure caused a high-power line to burn and fall to ground-damaging grass and a DTE pole.
Last October DTE officials hosted an open house for all area residents at the Hilton Garden Inn. In a similar invitation letter addressed to Township Supervisor Kurt Heise, DTE said they were taking steps to replace equipment in the township substation, install new equipment to better isolate damage and re-route power around trouble spots, upgrade utility pole-top equipment and trimming trees along power lines.
"As a customer-focused company, DTE Energy sets a high standard when it comes to providing safe, reliable service…Recently, we have not met our customers' expectations in the Plymouth Township community, causing frustration for residents. We want (residents) to know we're taking action to fix the problems," the October 2017 invitation read.
Last month, township Trustee Jack Dempsey, who is also an attorney, urged the Michigan Public Safety Commission to take action regarding the numerous DTE outages and the conditions that have been allowed to deteriorate at both the city and township substation locations.
Dempsey, who blasted DTE in his written comments, said the utility has failed to ensure the systems are safe, reliable and resilient.
"Allowing these important parts of its (DTE) distribution system to reach such a state was not a prudent or best practice," Dempsey said.
DTE spokeswoman RoNeisha Mullen said while township residents may come to the June 15 meeting if they choose, the focus and information they will provide is "specific for city residents."
Heise said he was not surprised the invitation was not addressed to township residents because DTE conducted a similar town hall last year.
The invitation provides for a link for residents RSVP: https://plymouth.app.rsvpify.com / and an information telephone number, (888) 397-4012.
Plymouth Voice.
Photo: Don Howard/Associated Newspapers