Plymouth native murdered in Farmington, boyfriend charged.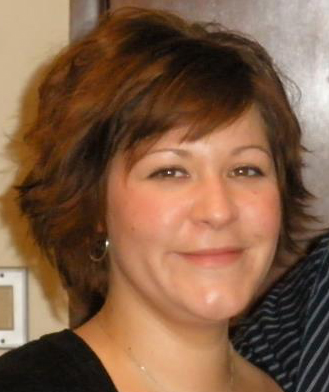 Feb. 26, 2013  PLYMOUTH VOICE.
Kaitlin Elizabeth Hehir was one of those nice girl-next-door type kids and suddenly, she's gone. Charges were laid today in connection with her murder.
Once in a while a really nice person comes into your life, you get to know them and then one day, too soon, their life is taken away.
You know the story. A young girl and then a young lady in your neighborhood, like the ones we all know, who grows up so fast, goes away to school, comes home, settles down, gets a good job and starts her life with her friends and loving family.
But this story is different. It's tragic.
Last fall her mom said she was proud and excited that she "could finally muster up enough savings to buy her first home," a place she would later come to share with her boyfriend, the man who savagely took her life last Friday.
Police found Katilin, 29, last Saturday in her new home of just months in Farmington after a grisly homicide. Her live-in boyfriend was her confessed killer. The grotesque details are still under preliminary investigation.
William Dhondt was charged Tuesday afternoon with First Degree Premeditated Murder in a Berkley court.
Growing up in Plymouth Township's Lake Pointe subdivision Kaitlin attended St. Edith's grade school and after her 2002 graduation from Mercy High School she graduated from the University of Georgia. She was working on a master's degree.
Kiatlin was employed as court clerk in Farmington's 47th District Court.  She was well liked and a real asset. Her boss described her as "incredibly bright-a friendly wonderful kid."
Kaitlin was like that kid next door, as we watched her morph into a beautiful, mature and kind lady. Katilin made a difference within the lives of those she touched.
There can never be any answers or reasoning when gentle and kind people die so young.  There is no understanding for why people suffer, or have to suffer. It's so sad she is gone.
Her family, friends, co-workers and her neighbors, will sadly miss Kaitlin Elizabeth Hehir. She is survived by her parents, Joseph Jr. and Mary Hehir, her brother Brian Hehir. and grandmother Regina LaPorte.
Funeral services are scheduled for Our Lady of Good Counsel Catholic Church, 47650 North Territorial Rd, Plymouth, Saturday March 2, 2013 at 10:30am. Visitation at Schrader-Howell Funeral Home, 280 South Main, Plymouth on Friday from 3:00pm -9:00pm with a Rosary Service at 7:00pm.