Plymouth community mourns death of Tony Bruscato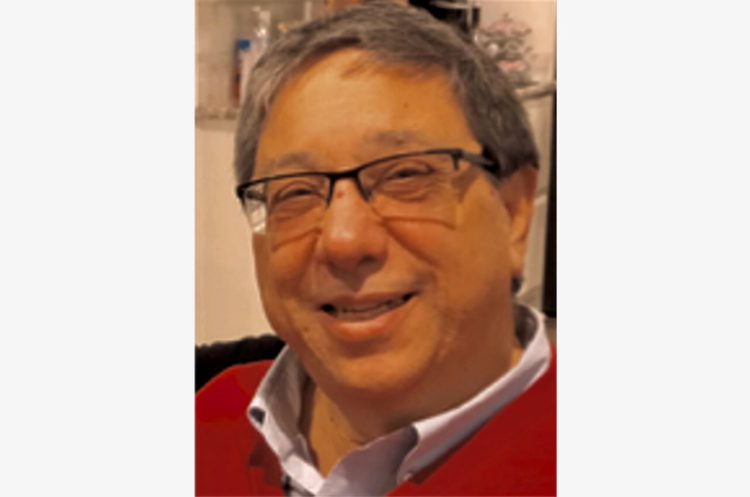 May 12, 2022  PLYMOUTH EAGLE.
Plymouth Michigan News
The Plymouth community is mourning the death of Anthony "Tony" L. Bruscato who died May 6..
For nearly 13 years, Mr. Bruscato led the Plymouth Downtown Development Authority, playing instrumental roles in the new fountain construction in Kellogg Park, organizing the Friday night concerts in Kellogg Park, the Downtown Master Plan, infrastructure improvement and maintenance, festivals and events, marketing, and much more. Friends and coworkers said his imprint on Plymouth will last for decades to come.
Before his tenure with the DDA, he was a reporter for the Observer and Eccentric Newspapers covering Plymouth and Canton Township. Mr. Bruscato was also well-known as the voice of morning traffic reports on WJR and WWJ radio for many years and most recently heard on WRCJ.
Mr. Bruscato was highly civic-minded and an active community member through the Plymouth Noon Rotary Club, the Plymouth Community United Way, and his many other significant civic contributions. Through all his work to support the Plymouth community, he was remembered for his generosity, kindness, big smile, and being supportive of others. Plymouth is a better place because of Tony Bruscato, friends said.
Mr. Bruscato was born Oct. 2, 1953 in Waukegan, IL to the late Anthony and Angela Bruscato. He was a proud graduate of Indiana University in Bloomington, IN where he earning his bachelor's degree in broadcasting. His education, writing and verbal talents led him to the beginning of his broadcasting career in Iowa. He later moved on to Port Huron, to continue his career in the radio business and further sharpen his skills in both radio broadcasting on-air and behind the scenes. Each new position in his field led him to another position in preparation for radio jobs in a larger metropolitan market. After spending some time in Port Huron, he moved into journal- ism and accepted a position as a journalist for the Plymouth Observer Newspaper. He held this position until 2010. He later became the Plymouth Downtown Development Director. In this important position he coordinated activity for the City of Plymouth and ensured communication was well-established between various downtown development committees.
Mr. Bruscato continued his love for and commitment to radio and returned to broadcasting once again. He worked at stations with various formats, such as news, talk, sports, Sirius XM Radio, WRCJ-FM, a classical/jazz station in Detroit and also had the privilege of working with Dick Purtan at WOMC, a classic hits music radio station, broadcasting news and traffic reports.
Among his survivors are his loving children, Andrew (Jamie) Bruscato and Sarah (Craig) Bruscato-Newsom; grandchildren Charlotte Bruscato, Andelina Bruscato and Luciana Bruscato; a sister Benita (Jim) Bartlett and his niece Elyse (Jodi) Hader. He is also survived by the love of his life and best  friend, Lucia Morrison. He was predeceased by his parents and a son, Matthew Bruscato.
A funeral mass is planned at 11 a.m. Friday, May 13 at St. John Neumann Catholic Church, 44800 Warren Road, Canton with visitation beginning at 10 a.m. until the time of the mass. Interment will take place at St. Hedwig Cemetery in Dearborn Heights. In lieu of flowers, memorials may be made to Evans Scholars Foundation, 2501 Patriot Blvd., Glenview, Illinois 60026 or to the Plymouth Rotary Foundation, P.O. Box 5401, Plymouth, Michigan 48170. Contribution envelopes will be available at the Funeral Home.
Plymouth Voice.