Oops! Truck snags power lines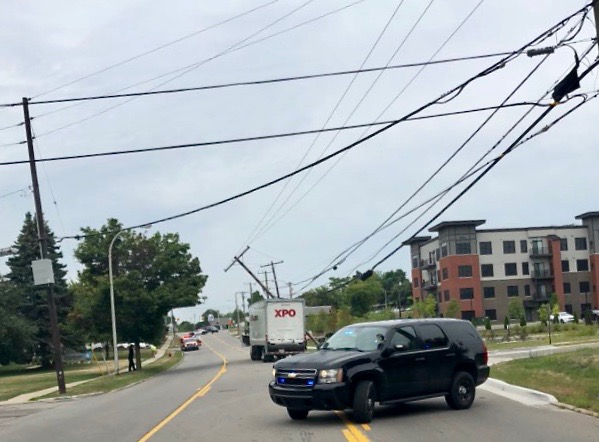 Aug. 3, 2018  PLYMOUTH VOICE.
Plymouth Michigan News
There were no injuries reported after an accident involving a tractor-trailer that snagged overhead utility cables and closed Plymouth Road between Haggerty and Holbrook for several hours Tuesday afternoon,
Plymouth Police said the westbound vehicle caught the low-hanging cables in the area of 400 Plymouth Road breaking a nearby utility pole that held several high-voltage lines. DTE crews responded with multiple trucks to replace the pole and re-set the lines.
According to Police Chief Al Cox power to neighboring DTE customers was not effected, except for a brief period when the crews made the change over to the new pole.
Plymouth Voice.
Photo:  Plymouth Police Department