Officials hint at more charges in Plymouth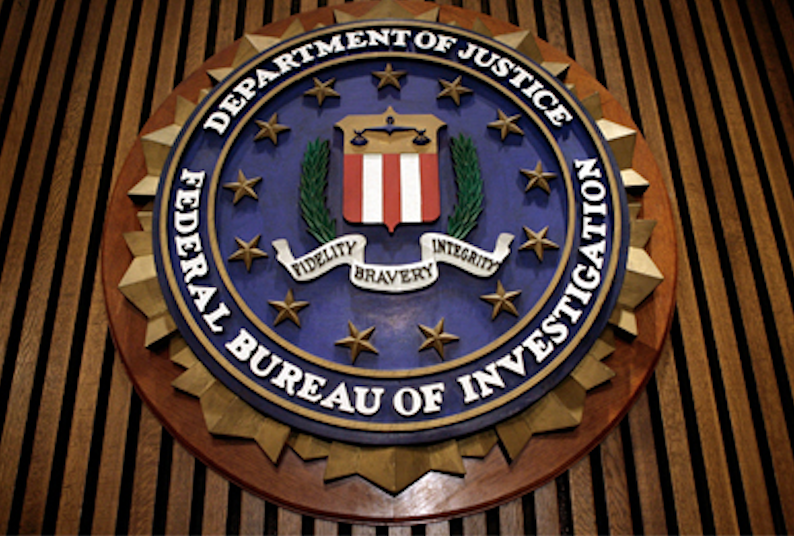 Mar. 23, 2018  PLYMOUTH EAGLE.
Plymouth Michigan News
Don Howard
Staff Writer
The federal charges filed last week against former Plymouth Township Director of Parks and Grants Mike Mitchell may be the first of several indictments as a result of an ongoing corruption investigation.
According to documents filed last Wednesday by Jeffery E. Peterson, acting special agent in charge of the Detroit Field Office of the Federal Bureau of Investigation, Mitchell has been charged with one count of theft from a local government receiving federal assistance. The charges were filed in what is known as "information" which usually means the defendant is cooperating with law enforcement and has negotiated a plea deal in exchange for information. The current charges carry a maximum penalty of 10 years in prison and/or a $250,000 fine.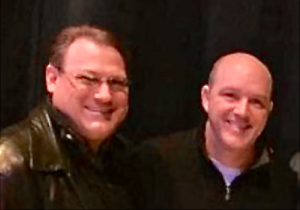 Mitchell, 49, was appointed to the newly-created position paying $63,277 annually by former township Supervisor Shannon Price. He created the job specifically for Mitchell who had served as an aide to Price during his term as a Wayne County Commissioner.
Mitchell also served as chairman of the 11th District Republican Party and was a well-known political party operative. Reportedly, he continued in those capacities while working for the township.
Mitchell, who is now a resident of Rockford, IL, is accused of stealing township property, including a commercial lawnmower, a John Deere Gator utility vehicle and other items of equipment. The value of the stolen items, discovered during a warrant search of Mitchell's Livonia home, was estimated at $10,000.
That warrant was secured based on information and affidavits police had obtained after Mitchell was terminated following a prolonged unexplained absence from his job.
Following the primary election in August of 2016 in which Price was defeated, Mitchell abandoned his position and did not report for work. Records obtained in a Freedom of Information Act (FOIA) request by The Eagle last year show that Mitchell was paid $2,353.85 on Nov. 10, the date of his termination letter. He was paid a total of $16,476.95 from July 31 until Nov. 6, the final date in that pay period. In addition, a seasonal employee, Matthew Kidd , was paid a gross total of $19,623.80 for 661.5 hours of work during the months of October, November and December of 2016, racking up more than 181 hours of overtime in the off-season fall and winter period. Kidd was paid $22.44 an hour and time and one half for overtime, receiving an average of $1,635.31 weekly for his part-time job. Kidd served at the pleasure of Price and reported to Mitchell. All three were active with Republican Party in Livonia and were well acquainted, according to township employees.
It was reported Mitchell held two jobs in addition to his political activities, during his tenure with Plymouth Township; one as manager of the township park and the other with an automotive supply firm in Mexico, where his wife was working for an automotive manufacturer.
Trustee Bob Doroshewitz claims there was evidence that some of the stolen items were knowingly purchased at the end terms, after the primary election. "The equipment was purchased after the voters threw them out of office," Doroshewitz declared.
Township records revealed an off-season purchase Nov. 10 from a Farmington Hills supply dealer tagged "Miscellaneous Park Supplies." The invoice lists two gas trimmers, a back-pack blower and a small lawn mower that total $1811.92. No check receipt or purchase authorizations were found for the Ex-Mark Commercial-30, walk-behind mower that was purchased from the same dealership, one of the larger items seized during the search of Mitchell's residence.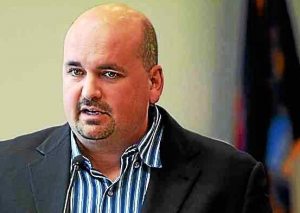 According to federal officials, the case against Mitchell is part of a wide-ranging corruption investigation centered in Macomb County involving bribery and public corruption in the awarding of trash hauling and other municipal contracts. This is the first indictment of a Wayne County official.
Plymouth Township Supervisor Kurt Heise, who has been a strong critic of the former administration, including Price, indicated that he suspected that be more charges could be forth- coming.
"We all know the Price administration terminated early the contract of our former waste hauler and gave a 7-year deal to Rizzo Waste in 2015. There is also well-documented collusion and interference by Rizzo Waste in the 2016 Plymouth Township elections, where Rizzo attorneys using dark money PACs (Political Action Committees) harassed candidates and sued to remove two candidates from the ballot, costing Plymouth Township taxpayers tens of thousands of dollars in legal fees," Heise said in a prepared statement.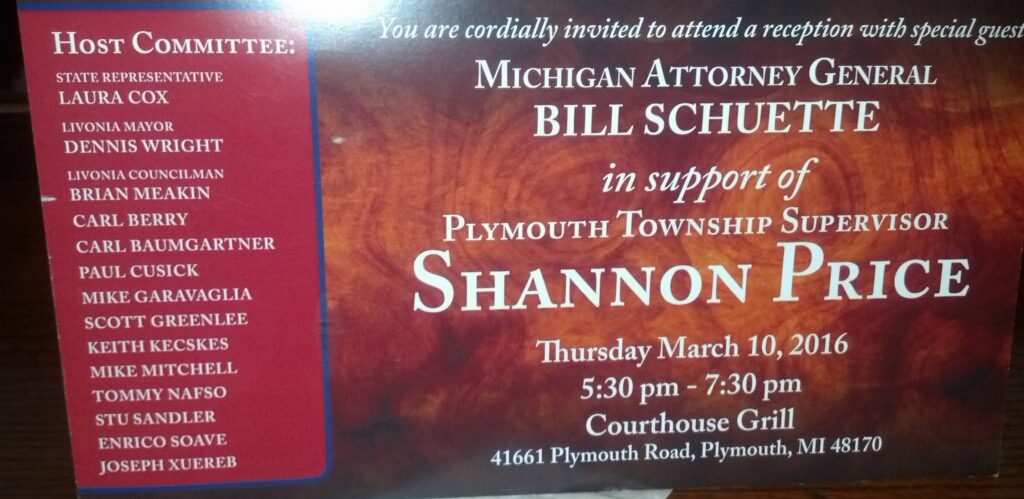 Heise thanked the FBI and Police Chief Tom Tiderington for the work on the investigation into this matter. The investigation was referred to federal authorities to avoid any conflict of interest with state officials, Heise said. Price worked in the department of constituent relations for Michigan State Attorney Bill Schuette from 2011 until 2015. Schuette conducted fundraisers and provided political endorsements for Price during his campaigns for 11th District Wayne County Commissioner and then Plymouth Township supervisor.
Heise suggested that further investigation into the situation was strongly warranted.
"The former township administration hired and retained Mr. Mitchell. The public now deserves answers-what did they know and when did they know it?" he said.
"I would encourage anyone with information about potential public corruption in Michigan to contact the Detroit FBI's Public Corruption tip line at (313) 965-2222 or our main number (313) 965-2323," said Peterson.
The case is being prosecuted by Assistant U.S. Attorney R. Michael Bullotta.
Plymouth Voice.
Content Photos: Facebook