Northville Downs development plan falters at gate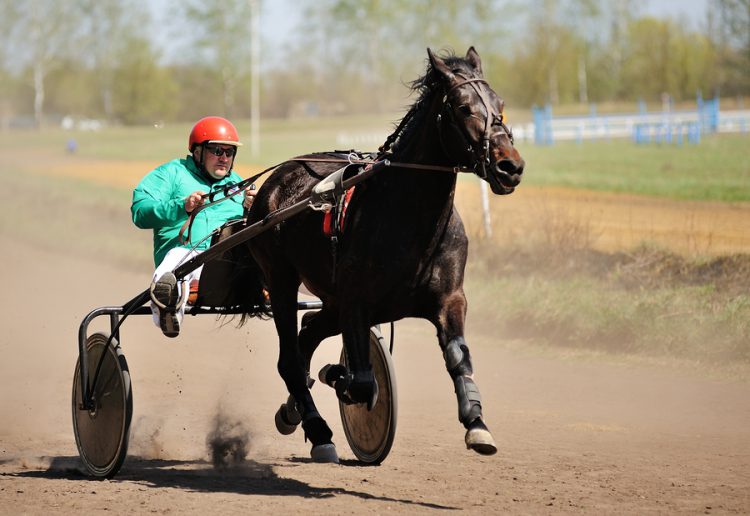 Feb. 16, 2020  PLYMOUTH EAGLE.
Plymouth Michigan News
Racing will continue at Northville Downs through 2024 it was announced last week when racetrack Operations Manager Mike Carlo confirmed the signing of a long-term lease. Carlo is quoted as saying he had signed a long-term land lease option with the owners of the property to continue races at the downtown Northville site after a $200 million development project apparently faltered.
"We're just excited to be staying here longer and working harder and harder to keep horse racing alive in Michigan," Carlo said. Carlo owns the racetrack parking lot but the track is owned by an investment group, Northville Driving Club Corp.
A huge mixed-use development planned at the race-track site by Farmington Hills based Hunter Pasteur Homes scheduled to start this year will be delayed indefinitely, according to a Randy Wertheimer, president and EEO of Hunter Pasteur Homes.
"We can't develop without site plan approval from the City of Northville – we don't have that approval," Wertheimer said. "I don't know if the racetrack will be open for three years or four years, but they're definitely open for the foreseeable future."
Wertheimer confirmed that the delay in the initial timeline was confirmed about six months ago. The proposed development included 525 residential units and 19,000 square feet of commercial space. The delay is apparently due, in part to a new master plan adopted by the City of Northville which addresses the Northville Downs property.
"The move to reopen three sub areas of the Master Plan came after the Planning Commission's discussion of the … preliminary site plan presented by Hunter-Pasteur for the Downs property and adjoining sub-areas," according to a post on the city website in September.
"These discussions uncovered new information about the property and impacts of redevelopment. The (planned unit development) plans have been formally withdrawn, and no new proposals have yet been formally submitted for review."
Wertheimer said he will submit a new site-plan for approval by the end of the year. He said the property is under contract to his company for the next five years and he intends to begin the development within that timeframe.
Wertheimer said the three groups with stake in the site were able to strike a "long- term extension that works for all parties."
"I would have liked to have had all my entitlements in place, but that's not how it worked out, and I support the city of Northville going through this process," Wertheimer added. "We're not in a huge hurry."
Plymouth Voice.