Northville doctor charged with mutilation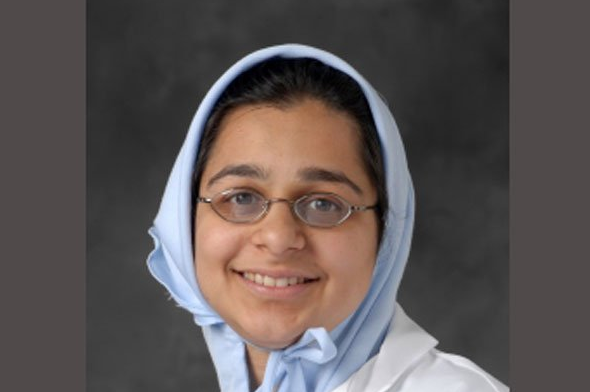 Apr. 23, 2017  PLYMOUTH EAGLE.
Plymouth Michigan News
A Northville doctor has been charged with genital mutilation of two 7-year old girls although federal agents believe many more children may have been subjected to the surgical procedure performed in her Livonia office.
Dr. Jumana Nagarwala, 44, was arrested last Thursday by federal agents and appeared in U.S. District Court Monday when U.S. Magistrate Judge Mona Majzoub ordered her jailed until his next court appearance on the charges. The judge called Nagarwala "a danger to the community." Nagarwala is facing 5 years imprisonment on the genital mutilation charge, which is considered a criminal sex act, along with another 5-year sentence for transportation of an individual with intent to engage in criminal sexual activity.
She is accused of performing genital mutilation on two 7-year-old girls brought to the area from Minnesota by their parents to have the procedure, a practice of some religious sects in Africa, the Middle East and Asia.
Agents from the United States Attorney's Office for the District of Eastern Michigan said in a statement that they believe this is the first such prosecution in the country under the federal female genital mutilation law. The indictment claims that Nagarwala may have performed the procedure on girls as young as 6. Nagarwala's attorney, Shannon Smith told the court Monday that Nagarwala performed a "cleansing" of the children, not a genital mutilation. Smith had no response to Majzoub's questions as to why there were no records of the children's visits and no billing records. She demanded Smith explain exactly what Nagarwala did to the children during the after-hours visits. Smith characterized the procedures as "a scraping of a membrane."
"According to the complaint, despite her oath to care for her patients, Dr. Nagarwala is alleged to have performed horrifying acts of brutality on the most vulnerable victims," Acting Assistant Attorney General Kenneth Blanco said in a statement. "The Department of Justice is committed to stopping female genital mutilation in this country and will use the full power of the law to ensure that no girls suffer such physical and emotional abuse."
Nagarwala has been placed on administrative leave from her job as an emergency care physician with the Henry Ford Health System.
"We are shocked by the allegations. The alleged criminal activity did not occur at any Henry Ford facility. We would never support of condone, anything related to this practice, said Henry Ford Health System spokesman David Olejarz in a prepared statement. According to the Henry Ford Health System website, Nagarwala earned her medical degree from Johns Hopkins in 1998 and completed her residency at Henry Ford Hospital in Detroit in 1999 specializing in emergency medicine.
"Female genital mutilation constitutes a particularly brutal form of violence against women and girls. It is also a federal felony in the United States. The practice has no place in modern society, and those who perform female genial mutilation on minors will be held accountable under federal law," said Acting U.S. Attorney Daniel Lemisch.
Federal investigators said that Nagarwala is alleged to be part of a religious and cultural community that is known to practice genital mutilation on girls.
Sree Kamojjala, president of the Indian Association of Minnesota, where the alleged victims reside with their parents, said the allegations are shocking and deplorable. He said that genital mutilation is not a Hindu practice or condoned in India.
Plymouth Voice.
Photo: Henry Ford Hospital