Northville City Council meeting summary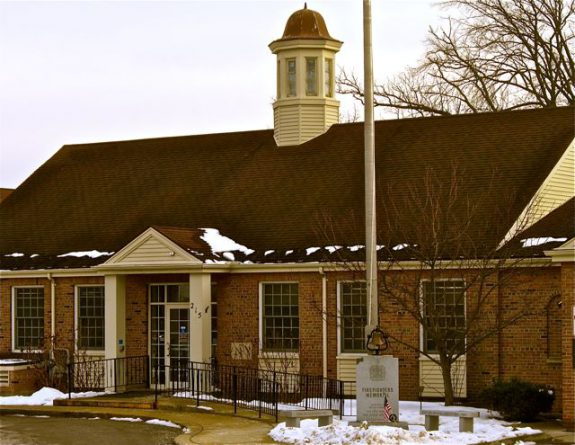 Jan. 22, 2021  PLYMOUTH VOICE.
Plymouth Michigan News
Meeting Summary Jan. 19, 2021:
Lawn cutting and maintenance contract approved
– A two-year contract extension was awarded to Mendoza's Outdoor Services for a Lawn Maintenance, Mowing, and Weed Control Program in the amount of $106,154 ($53,077 annually). The contract covers 23 areas for routine mowing – from small courts to the large flood plain area near Novi Road. The company has provided excellent service for several years and offered a renewal without a price increase. In 2018, they were chosen among four bidders and had the lowest price.
New bistro at former Edwards deli/bakery secures liquor license–
City Council approved the Class C and Specially Designated Merchant (SDM) liquor license sought by Root and Rose, LLC, owners of Toria, a new bistro under development in the former Edwards Deli at 115 E. Main. The license was purchased from Woodpile BBQ Shack Detroit LLC, which was in escrow with the Michigan Liquor Control Commission (MLCC). Toria also received Council approval for a catering permit and an outdoor service area on the City sidewalk.
Brighter look with LED lights
– The water tower, Northville Yards, and parking lots and structures will be sporting new lights in the coming months after Council approved a contract with the nonprofit Energy Reduction Coalition, of Ann Arbor. In total, 270 light fixtures will be replaced. The energy-saving agreement permits ERC to install the lighting (infrastructure and LED lights) in exchange for sharing the cost savings with the City, estimated at approximately $34,000 annually. The City benefits from not having to install the infrastructure or obtain financing for the project, which is estimated to be $149,000. The City has the option to end the contract after two years or beyond by repaying ERC's investment at a depreciated rate. The contract doesn't cover the decorative downtown light posts maintained by the Downtown Development Authority (DDA).
Labor contract approved
– Council approved a four-year labor contract with the AFSCME group, which covers DPW employees. The contract runs from Jan. 1, 2021 through Dec. 31, 2024. Similar to labor agreements with the Police Command and Patrol unions ratified by Council, the AFSCME contract includes a 3% increase in the first year and 2.5% increases in the second through fourth years. The costs of this agreement are within the Finance Department's five-year financial plan budget projections for wage and benefit costs.
Non-union employees
– Council approved a wage increase for non-union personnel that mirrors the contracts reached with POAM, COAM and AFSCME, subject to annual budget appropriations. The clerical union MAPE has not yet begun negotiations with the City for the contract that would have begun on Jan. 1, 2021. For additional parity, Council approved a 1% increase in the defined contribution rate of 12% for non-union personnel to match the 13% that POAM, COAM, and AFSCME employees can contribute to their individual 401 (a) retirement accounts.
Public comments– None.
Council communications
– Patrick Giesa said the Sustainability Team has approximately 30 members and has formed an executive committee with various subgroups. Marilyn Price gave an update on the Farmers' Market Task Force meeting, noting that it was an organizational meeting. She said the market can draw 2,000 on a good day and it is one of the top 10 farmers' markets in Michigan. Barbara Moroski-Browne reported that the Rouge River Task Force now has subgroups exploring grants, ownership rights, and other matters. Sam Ekong said Allen Terrace, which is overseen by the Housing Commission, has remained free of COVID infections, and has a few vacancies.
Plymouth Voice.