New Seven Mile bike trails weave through 50-acre woodlands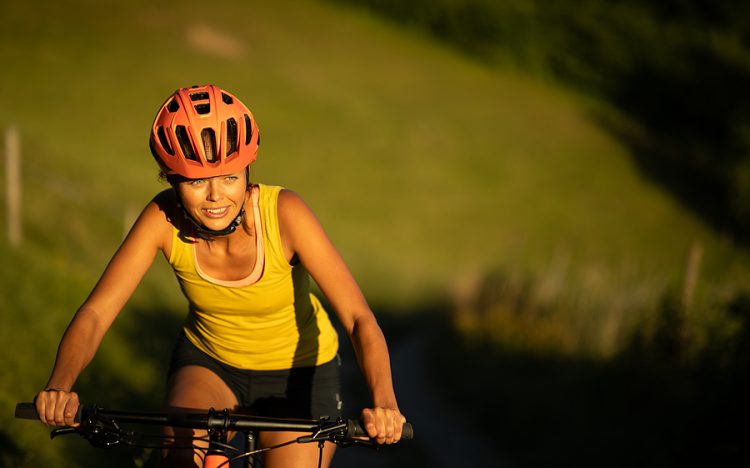 Jul. 15, 2020  PLYMOUTH EAGLE.
Plymouth Michigan News
Nature enthusiasts have a whole new area to explore following the official opening last month of new biking and hiking trails in Northville Township.
Township officials officially dedicated the new trails, located at the end of the Seven Mile property in the township last month and area residents will now be able to enjoy acres of wooded property.
Township officials agreed to partner with Motor City Mountain Biking Association (MCMBA) members who created the several miles of biking trails and a mile-long hiking trail during the past year. The trailhead is accessed off Wayne Avenue and weaves through the 50-acre woodlands west of the Hawthorne Center along Haggerty Road. Parking is available along Wayne Avenue and across Haggerty Road in the Schoolcraft College parking lot, officials said.
The MCMBA club members and bikers created the trails with contributions from REI, Cooper Standard and other donors. The organization, represented by Jeff Oles, Loren Konkus and Scott Silver, constructed a trailhead sign and both trails – named Chinkapin (for hiking) and Belle Creek Branch (for biking). Trail names were chosen for their historic connection to the park, officials noted and maps of the trails are posted on the trailhead and on the MCMBA website at www.mcmba.org . A picnic table has been installed and benches will be built for the area as soon as feasible.
Plans are also under way for a connection to the trails on the West end of the Seven Mile property, which will make much of the park available to the residents. Opening of the western end is anticipated for fall this year, officials said. Still unavailable for use is the area where old buildings remain. Those structures will be removed as finances become available for the demolition work necessary, according to a township spokesman.
Northville Township officials also announced a contest to name the entire park that is open to residents aged 10 to 110+ years.
"It is time the property had an official name following its purchase in 2009, and residents are encouraged to participate," noted Township Clerk Marjorie Banner. Suggestions for the name for the park area should be sent to: clerk@twp.northville.mi.us, or mail to Northville Township Clerk, 44405 Six Mile Road, Northville, MI 48168. Submissions will be accepted through Aug. 1 and the winning entry will be announced Aug.10.
Plymouth Voice.