Murder suspect to get psychiatric exam, faces life in prison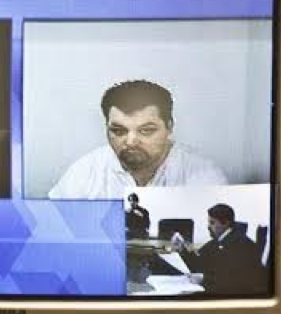 Apr. 10, 2013  PLYMOUTH EAGLE.
Prosecutor adds felony charge of dismemberment of a human body.
The man accused of the murder and dismemberment of former Plymouth Township resident Kaitlin Hehir will face a psychiatric examination prior to his formal preliminary examination conference on the charges scheduled for May 22.
The court-appointed attorney for William Michael Dhondt, 28, requested the psychiatric examination during his first court appearance earlier this month. Attorney Judith Gracey said that the examination was necessary to determine Dhondt's understanding of criminal responsibility and his competency to stand trial on the charges.
Gracey told the court that Dhondt did understand her request for the examination.
Dhontd faces a first-degree murder charge in the death of Hehir, 29, who was an employee of the 47th District Court in Farmington Hills. Oakland County Assistant Prosecutor Tricia Dare did not object to the request for a psychiatric examination and has added felony a charge of dismemberment of a human body against Dhondt.
Dhontd faces a maximum sentence of life in prison on the murder charge and a 10-year sentence on the dismemberment charge.
Hehir was last seen at a party on Feb. 22. She left the gathering telling friends she had to take Dhondt, with whom she lived in Farmington Hills, to work. Dhondt called Farmington Hills police to report Hehir missing at about 10 p.m. Feb.23.
Dhondt gave police investigators permission to search the couple's home where Hehir's dismembered remains were discovered in containers in the basement. Dhondt allegedly told investigators that he and Hehir had an argument that turned physical.
The Oakland County Medical Examiner determined Hehir's cause of death as strangulation. Dhondt will appear in 45A District Court in Berkley before Judge James Wittenberg as the judges at the Farmington Hills court where Hehir was employed recused themselves.
|News Plymouth Michigan