Michigan Philharmonic hosts '100 Women' fund-raising event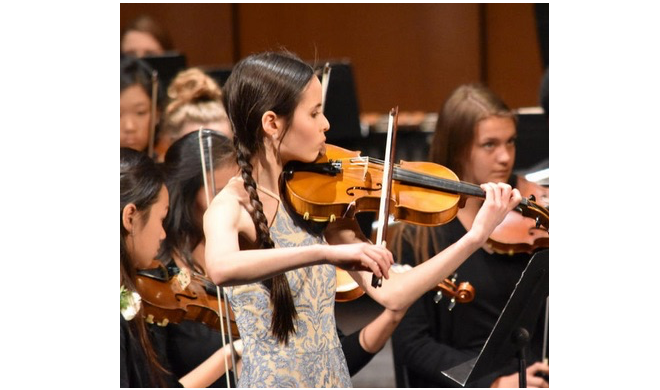 Mar. 21, 2018  PLYMOUTH EAGLE.
Plymouth Michigan News
The Michigan Philharmonic will host its 3rd Annual "100 Women" event on March 28 from 7:00 – 9:00 p.m. at the PARC Theater, Plymouth Arts and Recreation Complex, 650 church Street. The 100 Women event this year will focus on support for the school programs and scholarships for youth orchestra students who cannot afford the tuition.
The Philharmonic will be joining in the national movement to support music education in the schools. The event will focus on the orchestra's successful educational programming and will feature their CLASSical their Music Ensemble made up of the musicians who work in schools with the 3rd grade program.
The group, under the direction of conductor Nan Washburn, performs various music from classical to multi-cultural to movie music and features educational demonstrations showcasing how each of their instruments is made and how each makes sound while performing.
Each year students in the Plymouth-Canton, Taylor, Van Buren and Romulus School districts partner with the Michigan Philharmonic in this program to introduce students to the instruments of the orchestra and enjoy their concert performance of various types of music while learning about the science of sound. The Michigan Philharmonic Youth Orchestra, also in its 15th year, has grown from seven young violinists to the current group of 130 students in five different ensembles. The students meet weekly to rehearse and perform classical repertoire.
Donations for the event are $100.00.  For more information and to make a donation call 734 451-2112 or visit www.michiganphil.org
Plymouth Voice.