Historic Commission to decide fate of Northville Home next week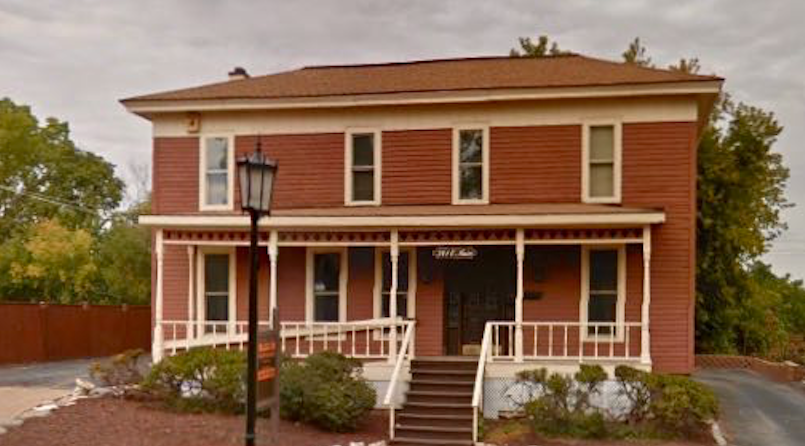 Dec. 11, 2017  PLYMOUTH EAGLE.
Plymouth Michigan News
Time continues to pass by for a home built during the 1800s in Northville.
The fate of the structure will be the topic of a hearing Dec. 20 during the meeting of the Historic District Commission. Owners of the house have requested permission to demolish the structure at 341 East Main and erect a three-story, 12,000 square foot office and condominium building.
The last occupant of the building was MacGuire's Fine Art Gallery.
An earlier hearing in September did not result in any decision on the request from Eric and Renee Guidobono who purchased the house last December for $460,000 with the intent, they said, to establish their building company offices in the house. When renovations began, however, the couple said, the plan was cost prohibitive as the house was badly deteriorated and had warped floors, an unstable roof and foundation insufficiencies.
Restoration expenses of the home which dates from 1865 were estimated at $750,000 by Ed Funke, representing the Guidobonos at the Nov. 15 meeting of the commission.
A report from consulting engineers hired by the Guidobonos stated that restoration would require a total rebuild and recommended the structure be razed. A second engineering report, funded and hired by the commissioners, also determined that the structure had serious foundation and other problems but did not suggest razing the house but rather addressing the problems in the near term to prevent further deterioration.
Funke said the house presents a safety hazard and is not in the best interest of the community. Opponents of the demolition of the old house claim it would be a loss of a historic building and could set a precedent for other demolitions of historic sites.
Plymouth Voice.